Over long US weekend, GitHub HR boss quit after firing Jewish staffer who warned Nazis were at the Capitol
Microsoft-owned code silo admits 'significant errors of judgment and procedure'
GitHub has apologized for what it called "significant errors of judgment and procedure" in the firing of a Jewish employee for warning colleagues of neo-Nazis at the Capitol during its ransacking by pro-Trump rioters this month.
The Microsoft-owned code-hosting biz's COO Erica Brescia said in a blog post, emitted late on Friday before America's long Martin Luther King Jr weekend, that it had "engaged an outside investigator to conduct an independent investigation" following complaints from other employees.
Three days later, the report came back highlighting "significant errors of judgment," and bosses decided that "in light of these findings, we immediately reversed the decision to separate with the employee."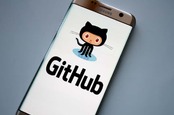 It's been a day or so and nope, we still can't wrap our head around why GitHub would fire someone for saying Nazis were storming the US Capitol
READ MORE
She also apologized to the fired worker while offering him his job back, noting that GitHub's head of HR had "taken personal accountability and resigned from GitHub" over the weekend. GitHub and Brescia did not go into any detail, however, over what had happened and what the errors in judgment and procedure actually were. The head of HR was not named though it is understood to be chief human resources officer Carrie Olesen.
The saga started when, earlier this month. and during the deadly storming of the Capitol building by supporters of President Trump, the employee took to the software company's internal Slack workspace and sent the message "stay safe homies Nazis are about."
A colleague responded, complaining that it was "untasteful conduct for [the] workplace." The response went on: "You don't see 'commie' being dropped in workplace nor should 'Nazi', its just slandering and inappropriate conduct…"
To which the original poster pointed out, correctly, "there are literal Nazi flags." And while that should have been the end of it, it wasn't, and the beef continued.
Patterns
That same day, the employee who posted the Nazi alert was contacted by GitHub's HR department, and two days later he was fired for "patterns of behavior," but not before posting more messages complaining about his treatment. That in turn sparked a petition by 200 or more employees demanding to know what had happened.
We still don't know what happened, and in our original story we were skeptical the story had played out the way the employee described while speaking to a Business Insider reporter.
But the COO's blog post, while providing no new information or details, would appear to support the contention that the employee was indeed fired for mentioning that Nazis were present at the neo-Nazi Capitol storming.
What makes the situation that much worse is that the employee in question is not only Jewish but GitHub's CEO Nat Friedman also publicly noted that there were Nazis at the Capitol.
In a statement, GitHub said: "Employees are free to express concerns about Nazis, antisemitism, white supremacy or any other form of discrimination or harassment in internal discussions. We expect all employees to be respectful, professional, and follow GitHub policies on discrimination and harassment."
It's not known whether the employee has accepted GitHub's offer of his job back, nor what happened to the coworkers who opposed Nazis being branded Nazis. ®