This article is more than 1 year old
Maker of crowd-sourced coronavirus spread tracker app sues Apple for 'arbitrary and capricious' iOS store snub
Offer to challenge rules a 'scam', too, we're told
The maker of a disallowed iOS app called Coronavirus Reporter has sued Apple claiming the iPhone overlord's refusal to approve the software violates America's antitrust law.
In a complaint [PDF] filed in the District of New Hampshire on Tuesday, Keith Mathews, a lawyer with Associated Attorneys of New England, states that the plaintiff, identified as a Wyoming-based app maker operating under the name Coronavirus Reporter, submitted an app of the same name on March 3, 2020, seeking distribution approval.
According to the court paperwork, the application was designed to allow people to declare they had symptoms of the COVID-19 virus, with the results aggregated on a map to illustrate the bio-nasty's spread. It was built before reliable Bluetooth-based contact-tracing had been devised, tested, and released. The filing claimed:
The app's operation was a simple and familiar "geolocation" map where users would self-identify disease symptoms such as cough, fever, or other yet to be discovered symptoms.
The Coronavirus Reporter app, had it been allowed, would likely have provided useful bioinformatics data, and provided a medium for free information exchange among United States citizens and COVID patients.
Little was known about COVID symptoms at the time, and the app was meant to develop with nimbleness and plasticity as situations emerged. In other words, the same skills Plaintiff employed to have the first COVID app, would allow for many future-improved versions that could advance epidemiological study of the pandemic.
The app did not vet user medical information, because the public demanded information that simply wasn't yet available from mainstream medical institutions. In other words, a social media/crowd-sourced app provided a useful adjunct tool.
Below a screenshot of this seemingly crowd-sourced pandemic-tracking iOS app, taken from the filing: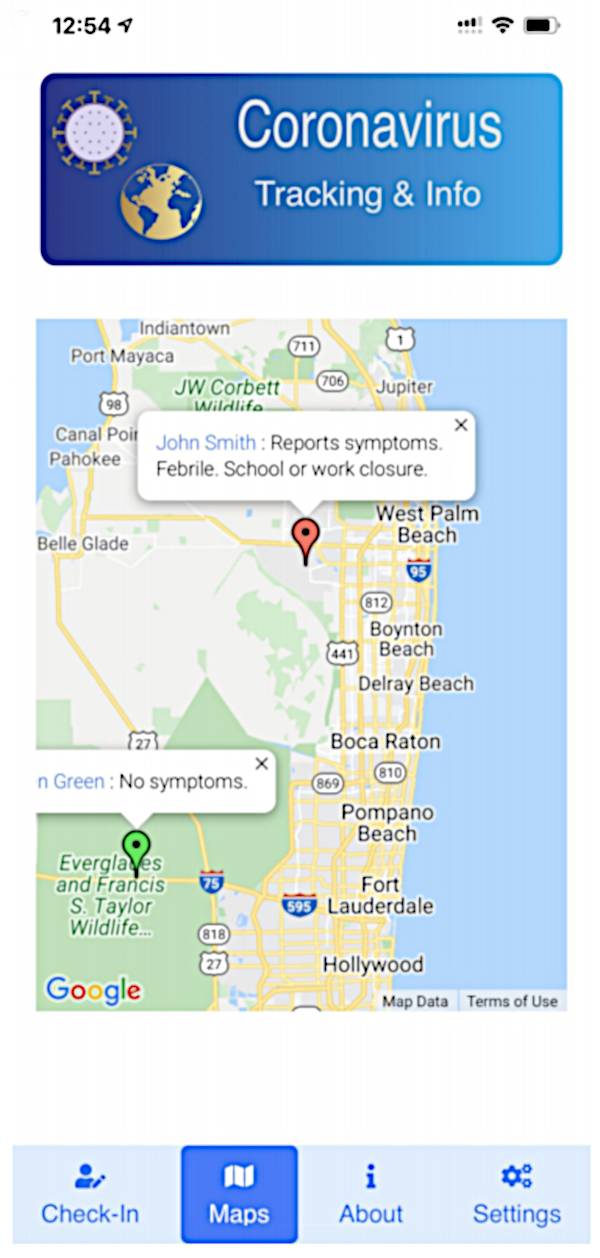 Click to enlarge
Three days after the software was submitted for approval, Apple is said to have rejected the app based on a rule revision declaring that the iGiant will only accept coronavirus apps from "recognized institutions such as government, hospital, insurance company, NGO, or a university."
Apple published a notice of the rule change on March 14, 2020, citing the need to present credible health and safety information. Coronavirus Reporter appealed but Apple is said to have denied the appeal on March 26, 2020.
"Apple alleged that Coronavirus Reporter was not a recognized healthcare company," the complaint says. "Additionally, Apple stated that the 'user-generated data has not been vetted for accuracy by a reputable source.' In other words, Apple told Plaintiff a self-reported symptoms model was not acceptable for the pandemic."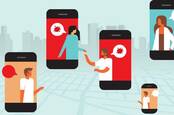 COVID-19 tracing without an app? There's an iOS and Android update for that
READ MORE
On Apple's developer forums, other iOS devs have griped about the mega-corp's refusal to accept coronavirus-related apps from developers not affiliated with approved organizations.
The court filing stated that Apple subsequently allowed several employees at a teaching hospital in London, England, to distribute a coronavirus app that functioned in a way nearly identical to Coronavirus Reporter.
"That competing app obtained the so-called first player advantage, and is used by five million individuals daily," the legal filing laments, and goes on to disparage the performance of Apple's own contact-tracing software, released later that summer.
It also takes a shot at Apple's June 2020 announcement that it would allow developers to challenge App Store rules. That policy change, widely seen as an attempt to mollify antitrust regulators, was "a sham," the complaint argues.
In 2019, the US Supreme Court ruled in Apple v. Pepper that consumers have the right to sue Apple for monopolizing the sale of apps through its App Store. And the US Justice Department last summer was said to be preparing a possible antitrust case against the Silicon Valley goliath. To date, American antitrust enforcers have not acted against the company, though rivals like Epic Games have.
The Coronavirus Reporter sueball differentiates its legal salvo from Epic's antitrust lawsuit against Apple by asserting that it doesn't seek the right to operate any additional app stores. Rather, the plaintiff wants an injunction preventing Apple from disallowing reasonable, adequate apps that deal with legal subject matter.
"The Apple App Store violates antitrust law by disallowing third-party applications using arbitrary and capricious standards meant to camouflage Apple's own self-interest and growth of their monopolistic trust," the complaint contends.
The lawsuit maintains that the Coronavirus Reporter app was developed by experts including "NASA's former Chief Physician, and a Dartmouth computer scientist," though it does not identify these individuals by name.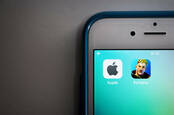 Apple suffers setback in epic Epic Games games fight: Federal judge zaps damages counterclaim
READ MORE
The Register could not find "Coronavirus Reporter" in Wyoming's online business database and when we called the Wyoming Secretary of State's Business Division to determine if such a business is registered in the state, we were told there's no business operating under that name. The officers of the firm are said to reside in New Hampshire, Vermont, and New York, though they are not identified in the court documents.
The legal filing says the plaintiff previously did business under the name Calid. The Register called the individual listed as CEO of Calid Inc, in business paperwork filed in Wyoming, and asked whether he might be affiliated with Coronavirus Reporter. He declined to comment.
The Calid.com website, which lacks a valid SSL certificate and promotes a no-longer available scheduling app, claims to be a Palo Alto, California-based business. We were unable to reach anyone at the listed support number.
We also tried to reach Keith Matthews to learn more about Coronvirus Reporter and its antitrust claim, and we've not heard back. Apple declined to comment. ®