Five years after US promised crackdown on ticket-snaffling bots, the first prosecutions are in... and are a slap on the wrist
Miscreants hit with $31m fines tho only pay what they can afford: $3.7m
Three ticket resellers have agreed to settle US government charges that they unlawfully used software bots to obtain music, theater, and sporting event tickets for markup and resale.
On Friday, the Department of Justice and the Federal Trade Commission announced the first enforcement actions under the Better Online Ticket Sales (BOTS) Act, a law signed off in 2016 to prevent people from using automated systems to outcompete other would-be buyers of tickets to popular events.
"Those who violate the BOTS Act cheat fans by forcing them to pay inflated prices to attend concerts, theater performances and sporting events," said Acting US Attorney Seth DuCharme for the Eastern District of New York, in a statement. "This office will spare no effort in prohibiting deceptive practices that harm consumers."
Similar to the Digital Millennium Copyright Act's anti-circumvention provision, the BOTS Act makes it illegal "to circumvent a security measure, access control system, or other technological control or measure on an Internet website or online service that is used by the ticket issuer to enforce posted event ticket purchasing limits or to maintain the integrity of posted online ticket purchasing order rules," or sell any event ticket obtained in this way.
According to the Justice Department, the three defendant companies and their owners – Just In Time Tickets Inc and its owner Evan Kohanian; Concert Specials Inc and its owner Steven Ebrani; and Cartisim Corp and its owner Simon Ebrani – did just that.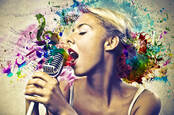 It's not your imagination: Ticket scalper bots are flooding the internet according this 'ere study
READ MORE
The complaints against the defendants describe their the use of ticket bots Automatick (aka Smartick) and Tixdrop, in conjunction with other software and services like CAPTCHA solvers, fake names and addresses, multiple credit card accounts, and IP proxies.
The complaint against Just In Time Tickets and Kohanian [PDF], for example, notes that while Ticketmaster, an authorized ticket merchant, has taken steps to implement defenses like CAPTCHA puzzles and purchase limits for IP addresses, the defendants were able to use rotating IP address proxies to buy tickets using over 12,500 different IP addresses, in conjunction with over 700 Ticketmaster accounts and over 450 different credit card accounts.
The government's complaints state that the three defendants collected $8.6m, $13.7m, and $3.8m in revenue respectively from their resale of marked-up tickets and face civil penalties of $11.2m, $16m, and $4.4m.
However, instead of paying $31m in total, the defendants will be allowed to pay just $3.7m, or roughly $1.6m, $1.6m, and $500,000 respectively, provided they comply with specific settlement terms. According to the FTC, the reduced penalties are because the defendants are unable to pay the full assessed amounts.
For this discount, the defendants must refrain from using ticket bots to bypass access controls, concealing the IP addresses of computers used for ticket purchases, and buying tickets using a credit or debit account unaffiliated with them or their respective companies and employees. The deal requires the defendants to keep records and file compliance reports with the Feds. ®