This article is more than 1 year old
Apple slapped with €60m lawsuit from Italian consumer rights org for slowing down CPUs in old iPhones
Third time's a charm? Suebell number three filed by Euroconsumers members
Apple may have to cough up €60m ($73m, £53m) after Altroconsumo, an Italian consumers rights group, filed a class-action lawsuit railing against Cupertino's practice of throttling the performance of its older smartphones.
Altroconsumo, backed by parent consumer group Euroconsumers, claims Apple's iOS deliberately slowed down apps running on iPhone 6, 6 Plus, 6S and 6S Plus models to drive people into buying newer and better gear. The rights warriors say one million of these handhelds were sold in Italy.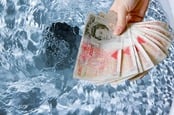 Apple appears to be charging Brits £309 to replace AirPods Max batteries, while Americans need only stump up $79
READ MORE
"Simply put, Apple deliberately tweaked their software update to slow down the battery in order to cover a malfunction," Will Hummel, a spokesperson from Euroconsumers told The Register. "Planned obsolescence is a deliberate unfair practice to consumers that causes frustration and financial harm."
Slowing down the battery isn't quite what happened. In 2017, Apple released iOS 11.2 and 10.2.1 that limited the speed, and ergo power draw, of its CPU cores to, according to the manufacturer, prevent iPhone 6, 6S, and SE units from rapidly draining their tired batteries too quickly and shutting off unexpectedly. Apple had previously offered a battery replacement program for iPhone 6 units.
On Monday, in response to this latest lawsuit, Apple denied it deliberately engineered its software to push folks to ditch their go-slow mobes and upgrade to newer, faster models. In a statement to El Reg, a spokesperson said:
We have never – and would never – do anything to intentionally shorten the life of any Apple product, or degrade the user experience to drive customer upgrades. Our goal has always been to create products that our customers love, and making iPhones last as long as possible is an important part of that.
Altroconsumo is the third member of Euroconsumers to sue Apple; it joins other consumer rights groups Test-Achats in Belgium, and Spain's OCU, which filed similar lawsuits in December demanding at least €60 for each person affected in either countries. The iGiant hasn't yet responded to either complaint. It was just recently fined in Italy €10m for "aggressive and misleading" marketing of the iPhone's water-resistance capabilities.
Apple also has problems closer to home over the issue. More than 30 states in the US sued Apple over the battery issue, and the iGiant agreed to cough up $113m in a settlement in November. Hummel said that deal was proof Apple deceived its customers. Apple, however, insisted reaching said agreement in the US was not an admission of wrongdoing.
"That settlement clearly demonstrates that Apple resorted to planned obsolescence as a deliberate attempt to increase renewal of phone, hide issues and deceive consumers," Hummel told us. ®