This article is more than 1 year old
Google, Microsoft pitch in some spare change to keep Mozilla's Web Docs online bible alive
Turns out having coherent API documentation is useful for, well, everyone
Google, Microsoft, and friends have pitched in about half a million bucks to create a project seemingly designed to prop up the Mozilla Developer Network (MDN) Web Docs.
This freely available documentation is an indispensable bible for anyone working with HTML, CSS, JavaScript, and similar technologies to build web apps and the like. After 15 years online, the library was last year left in turmoil after Moz axed most of the team responsible for it, blaming pandemic-related financial struggles.
Now, a new organization called Open Web Docs has been set up by Google et al, and will act as a fundraising and organizing arm for MDN Web Docs – which will remain at developer.mozilla.org and continue to provide API documentation and clearly written guides on all things webdev.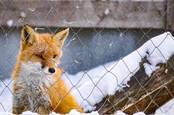 Mozilla signs fresh Google search deal worth mega-millions as 25% staff cut hits Servo, MDN, security teams
READ MORE
Open Web Docs describes itself as a "collective project designed to support a community of technical writers around strategic creation and long-term maintenance of web platform technology documentation that is open and inclusive for all. Open Web Docs was created to ensure the long-term health of web platform documentation on de facto standard resources like MDN Web Docs, independently of any single vendor or organization.
"Rather than create new documentation sites, Open Web Docs is committed to improving existing platforms through our contributions."
Which is a convoluted way of saying: Mozilla can keep MDN but, regardless of Moz's financial and staffing situation, we'll be bankrolling the documentation side to keep it alive. And we'll try not to let one company or another bend things in its favor, too.
The Web Docs service itself recognizes an unpleasant reality: software engineers can be terrible at explaining their work to others. The result is often borderline incomprehensible documentation, if any is written at all, sometimes with several versions created by people at different companies. Some years ago, Google, Microsoft, Samsung, and the W3C agreed to Mozilla's plan to "consolidate and clarify" all that web info at the MDN.
Open Web Docs will thus pay for technical writing staff to keep this documentation updated as well as act as a coordinator. It has also opened itself up to crowdfunding, inviting members of the broader tech community to become a "backer" for $5 a month, a "sponsor" for $100 a month, or make a donation.
At the time of writing there are 31 financial contributors. The largest pledges have come from Microsoft and Google, which have both put in $250,000 each, followed by web payments company Coil, which has put in $100k, and open-source consultancy Igalia that has put in $20,000. Suffice to say, Google and Microsoft are both big users of Chromium-based web browsers. The project has an estimated annual budget of $585,311.58, which we reckon would pay for about three mid-level stateside tech writers for a year.
Google already keeps Moz afloat with substantial search engine payments, so this is yet another cash boost for the Firefox maker from the internet advertising goliath.
Everyone involved is keen to stress that Mozilla will still be in charge, sort of. The Open Web Docs group will oversee what happens going forward. The good news is that clearly people have been finding Web Docs useful and are willing to put in money to keep it going.
Meanwhile, at the end of last year, the library moved to organize its content via GitHub, allowing people to make contributions by opening pull requests. ®