This article is more than 1 year old
AMD's Lisa Su: Our processor sales are Ryzen faster than the PC market is growing
Chip designer records bumper final quarter and full year, predicts more of the same to come, says supply flow will increase
Sometimes, things just go right. AMD on Tuesday reported record full-year and fourth-quarter financial figures, all due to interest in its chips across the board, from microprocessors in PCs and servers to GPUs in games consoles, and all during a pandemic.
In a conference call with financial analysts after revealing the numbers, CEO Lisa Su acknowledged her processor design biz had suffered supply issues as demand for components outstripped production capacity at TSMC, which manufactures AMD's products. Supply is expected to remain tight in the first half of this year – particularly at the low-margin bottom-end PC level – and open up in the second half, we're told.
AMD continues to ship its 7nm processors, such as the Ryzen 5000 series launched in January after much teasing. It is due to unveil its 7nm Epyc server chips code-named Milan in March this year, and said it is on track to ship TSMC-made 5nm parts in 2022. As for this year, AMD expects to grow its annual revenues by 37 per cent over 2020.
Here's a summary of AMD's fourth-quarter and full-year results up to December 26:
Q4:

Revenues: $3.24bn, up 53 per cent on the year-ago period, and $210m more than Wall Street expected. AMD reckons it will take in another $3.2bn or so in revenue in the coming quarter, an 80 per cent rise on Q1 2020. Of those Q4 sales:

Computing and Graphics, which covers Ryzen PC processors and Radeon GPUs for gamers: $1.96bn, up 18 per cent on the year-ago quarter. This is mostly due to people snapping up Ryzen chips and Ryzen-powered gear during the work-from-home pandemic. AMD's average selling price for these parts was down on the year-ago quarter, due to selling more laptop-end components, and the price tags for Radeon gear did not dip. It's estimated by analysts that AMD has taken about 20 per cent of the PC market
Enterprise, Embedded and Semi-Custom, which includes Epyc server chips and parts for Sony PlayStation and Microsoft Xbox games consoles: $1.28bn, up 176 per cent on Q4 2019 and 13 per cent on the prior quarter, mostly from data-center deals and the aforementioned consoles. While more and more supercomputers and cloud instances are powered by AMD, enterprises are somewhat taking their time to ramp up Epyc deployments on-premises

Gross margin: Flat at 45 per cent
Profit: $1.8bn, up 948 per cent due to an income tax benefit of $1.3bn. If you look at the non-GAAP numbers, profit was up 66 per cent to $636m. The tax benefit is the result of some shuffling in the accounting, an AMD executive explained to us. As we understand it, when AMD was struggling to be profitable in recent years, the corporation was allowed to defer some taxes and as such built up a valuation allowance to help reduce that tax asset. Now it's releasing part of that allowance, which shows up as profit in the books
Earnings per share: $1.45, up 867 per cent, and $1.04 more than Wall Street expected

Full year:

Revenues: $9.76bn, up 45 per cent on 2019. Of those sales:

Computing and Graphics: $6.43bn, up 37 per cent
Enterprise, Embedded and Semi-Custom: $3.33bn, up 65 percent

Gross margin: Up two percentage points to 45 per cent
Profit: $2.5bn, up 630 per cent, thanks to that tax benefit
Earnings per share: $2.06, up 587 per cent
Research and development: $2bn, up 28 per cent
"While the PC market grew approximately 13 percent in 2020 to surpass more than 300 million units for the first time since 2014, our annual client processor revenue grew by more than 50 percent as AMD Ryzen processor adoption increased," Su told investors on her call. "We delivered record client annual processor revenue as we gained significant share in 2020.
"Adoption of Epyc processors across cloud, enterprise and HPC customers also accelerated significantly in 2020. We set a new all-time record for annual server processor revenue. Server processor sales more than doubled year-over-year, and our overall data center sales were a high teens percentage of our total annual revenue."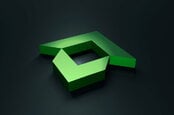 AMD, Arm, non-Intel servers soar as overall market stalls
READ MORE
When asked if AMD had lowered its prices in the data-center world to compete with Intel, Su said her Epyc average price-tags have remained more or less unchanged. "Our focus is not to compete on price but on overall value and TCO," she added. "The ASP [average selling price] primarily depends on the mix of cloud and enterprise customers. We're still cloud weighted as we go into 2021."
It was almost six years ago that we suggested praying for AMD. It no longer needs your prayers, though if you want to keep going, it won't stop you. It's still growing, and has plenty of more growing to do. To put today's numbers into perspective, AMD's chief rival Intel just reported $78bn in annual revenues and $21bn in profit. And that's a tepid year for Intel.
AMD shares have largely remained the same today, wobbling around $94 apiece in after-hours trading at time of writing. The chip designer is still hoping to acquire FPGA giant Xilinx for $35bn in stock. ®