Hey, AT&T, you ripped off our smartwatch-phone group call tech – and we want our $1bn, say entrepreneur pair
Seattle duo go back to court demanding promised royalties
AT&T has been sued by two Seattle entrepreneurs who accused the telecoms giant of stealing their technology and launching a rip-off version to avoid paying massive royalty fees.
They now want $1.35bn for breach of contract and patent infringement: $450m in unpaid royalties and triple damages for "willful and egregious infringement." And the unfortunate reality for AT&T is that the duo look like they have a good case.
John Wantz and Kyle Schei were college friends who devised, in 2012, a way to group or pool together phone numbers. Calls placed to a number in the pool could be redirected to another member of the group automatically, and calls originating from the group could be made to appear from any of the group's numbers. The idea being that, say, a child only has to remember – or store in their phone – one number in a group, and when they call it, the system would automatically pass it around the pool until someone answered.
That way the kid calls the number in the group, and their call is passed around parents, grandparents, and family friends, until one answers to help them.
The duo started a company called Mya Number, which subsequently became Network Apps, and patented their approach, calling it "Telephone number grouping service for telephone service providers" (US patent 9,438,728). Then AT&T came knocking.
Certainly back then, every cellular device had its own SIM card and phone number one had to remember or store. The era of smartwatches and other mobile-connected gadgets was about to land, and AT&T was intrigued about the potential to use a single phone number to address multiple devices. Someone calls one number in your pool of devices, and eventually one will pick up – be it your phone, your watch, your laptop, or whatever – or it'll go to voicemail. That would eliminate the need for people to know all your numbers and call every one of your devices, one by one, manually. Just call the group with one number.
So intrigued was AT&T that its representatives sat down with the two entrepreneurs and hashed out a royalty contract. The telco's chief marketing officer showcased the technology at the AT&T annual developer conference in Las Vegas in 2013, and later that year the executive director of AT&T Mobility selected Mya Number to develop a "twinning" solution that would be offered to all AT&T customers, called at one point NDA34, then "twinning solution" and finally "NumberSync."
Those dollars add up
The two sides signed a contract where Mya Number would retain all the rights to the technology, and AT&T would pay a royalty of $1 per user per month, plus some additional maintenance fees. Everything looked great.
Then, as the broader AT&T team prepared for a national rollout and started estimating how many customers would go for the new service, what the cost would be and what to charge, it dawned on them that they were about to write massive monthly checks for hundreds of thousands of dollars to a tiny outfit based in Seattle.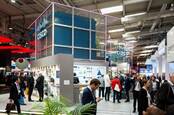 Cisco ordered to cough up $2bn – yes, two billion dollars – plus royalties after ripping off biz's cybersecurity patents
READ MORE
That's when, according to the two college friends, AT&T's four teams of lawyers turned up and aggressively pushed them to change the terms of the contract, taking a far lower royalty rate and assigning the rights to AT&T. The two buddies balked and insisted on sticking with the contract they had just negotiated. Faced with paying millions of dollars a year in royalties for NumberSync, AT&T decided to walk away. Sort of.
From the lawsuit filed [PDF] this week in New York: "AT&T resorted to force. AT&T told Plaintiffs that it was through with them. Approximately one year later, AT&T came out with its 'own' solution, 'Numbersync.' The problem is that the AT&T solution uses the same concept and architecture as Plaintiffs' 'Twinning Solution,' and the purported 'inventors' of AT&T's solution are the very AT&T personnel who liaised with Plaintiffs, while they developed their 'Twinning Solution.'
"In fact, AT&T's solution is Plaintiffs' solution with some cosmetic changes. Now, however, AT&T is selling 'its' solution to hundreds of thousands of customers each month, in violation of Plaintiffs' patent rights and without compensating Plaintiffs under Mya Number's royalty agreement."
This is hardly the first time a small company with a patent has accused a giant corporation of stealing their work, though what makes the Network Apps' case unusual is that there is wealth of documentation showing senior AT&T executives communicating with the company, a solid patent, and, perhaps most damning, a contract between the two sides for the exact services being offered by AT&T. In short, it's not a good look for the giant phone company.
Previous attempt
So far, AT&T's defense appears to be pointing to the fact that Network Apps already sued it in 2017 and the case was dismissed.
So we dug into that case [PDF] and discovered that it's true – Network Apps did sue over the exact same issue and patent. But it was hampered by pitting what looked like an inexperienced lawyer against one of America's largest corporations.
The initial complaint shows a series of small but important mistakes made in the initial filing: things like failing to provide all the required signatures and failing to file a disclosure statement as a separate docket rather than attaching it to the complaint. Network Apps decided to walk away, agreeing to a voluntary dismissal without prejudice in April 2017.
This time around, and with an enormous potential payoff of over $1bn given the claimed unpaid royalties dating back to October 2015, the lawsuit is tighter and more focused. And it's fair to assume it gave someone in AT&T's legal department a heart attack this morning.
This will be a David vs Goliath battle worth following. We predict a hefty settlement. ®