This article is more than 1 year old
Europe promises all-out assault on batteries to counter China's lithium-ion domination
EU puts 2.9bn euro ($3.5bn) behind European Battery Innovation project, expects companies to triple that
The European Union has announced a €2.9bn ($3.5bn, £2.57bn) state aid program to build a full production chain for battery tech, from the extraction of raw materials to the design and manufacturing of battery cells, and their recycling and disposal.
The goal of the project is to not only spur new innovations in battery technology as the world moves toward a more sustainable future and away from fossil fuels, but also shield Europe from an over reliance on China, which currently dominates the market. Europe hopes to be self-sufficient in batteries as soon as possible.
The program is called the European Battery Innovation project and follows the launch of the European Battery Alliance in 2017. The big news – apart from the hard cash – is that 42 companies, including Tesla and BMW, have already signed up. Others include Fiat Chrysler, Arkema, Borealis, Enel X, Solvay and Sunlight Systems.
Funding has come from 12 of the 27 EU countries, most importantly Germany and France, and the EU said it hopes the clear financial commitment will attract private money, saying it hopes to bring in €9bn – more than three times what the nation states are fronting.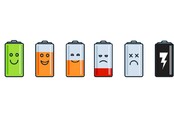 Watt's next for batteries? It'll be more of the same, not longer life, because physics and chemistry are hard
READ MORE
The EU held a news conference and put its Competition Commissioner Margrethe Vestager on stage to put a spotlight on the plan.
"For those massive innovation challenges for the European economy, the risks can be too big for just one member state or one company to take alone," Vestager said. "So, it makes good sense for European governments to come together to support industry in developing more innovative and sustainable batteries."
"We now have the historic chance to build a greener, more digital and resilient Europe," she said. "To tackle climate change, we have to transform how we power our world, how we heat our homes – and how we travel and move between places."
Renewable energy storage
Electric vehicles are the main focus of the battery program, especially as they are seen as a relatively easy way to reduce carbon emissions, especially given the growing number of high-quality cars now on the market.
The batteries in such vehicles, however, accounts for roughly a third of the vehicle's cost. Future innovations are likely to push those vehicles into the same price and performance bracket as traditional petrol cars.
As well as electric cars, the EU also noted that batteries are increasingly important for the storage of renewable energy, particularly solar and wind energy. Tesla has scored a notable success deploying massive battery farms in Australia to make power grids work more effectively.
Despite a significant number of European countries already having their own batteries programs, the idea behind the European Battery Innovation project is to offer pan-European economies of scale for battery companies by pooling resources. To do so required some special state aid rules to be approved, the EU said. ®