This article is more than 1 year old
Time to haul DBaaS: Neo4j joins the fully managed club as doubts linger about its cloudiness
It was a first mover for graph DBs, but cloud is full of rivals
Graph database swashbuckler Neo4j has joined a throng of NoSQL vendors in selling its technology core as a fully managed cloud database.
While the move is seen as a necessary move to ease support loads, experts have questioned whether Neo4J is a strong architectural fit for the cloud era. Neo4j said its Aura Enterprise DBaaS would allow organisation to build graph-powered applications without worrying about infrastructure or maintenance.
Early adopters include Levi Strauss & Co, home improvement platform Adeo and credit reference agency Dun & Bradstreet, which spoke to The Register earlier last year to describe how it uses the graph database to untangle complex networks of company ownership. The system is initially available only on Google Cloud Platform, as the DBaaS uses Kubernetes as an orchestration framework, with rollouts on AWS and Azure expected to follow later this year.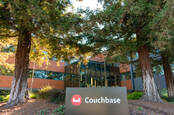 The first rule of NoSQL DBaaS club is: You must talk about NoSQL DBaaS club. And Couchbase is in
READ MORE
Kurt Freytag, Neo4j director of product management, made a series of claims that the managed databases service was self-monitoring, self-healing and could automatically recover from any infrastructure failure. It would also automatically apply software patches without interruption of service availability.
However, Freytag said features supporting read-scalability would not initially be supported in the new DBaaS. "A customer can have their core database cluster, and then have additional machines attached to that cluster for read scalability, so you can distribute data geographically around the world and get local read performance for geographically distributed applications."
Neither Aura Enterprise or Professional would support that deployment topology currently, he said, though they would in the future. Cross region clusters and LDAP integration would also be added in the near future, he said. "But they aren't needed by 80 per cent of the customers. [We thought that] it's more important to get [the DBaaS] up, out and available to the customers," he said.
Andy Pavlo, associate professor of databaseology in the computer science department at Carnegie Mellon University, said the market had become crowded in the last five years.
"Back in 2008 when Neo4j started, there were not any major vendors. Most of the systems were either research projects, hobby projects, or castaways from tech companies. In the last five years, however, there are many serious competitors to Neo4j.
"Key players include Dgraph, TigerGraph, Memgraph, and Janusgraph. Although Neo4j had a head start to the market over these other systems, they had to spend a significant amount of engineering time improving their system's internal architecture."
Newer graph database systems were designed with high-performance distributed architectures from their start, for example, whereas Neo4j did not add distributed storage and query execution until 2020, Pavlo said.
Freytag, meanwhile, said any database vendor would "probably be pulling your chain a little bit" if it said it had been rewritten for the cloud because the "database engine is a database engine."
He said Neo4j had been working with Kubernetes for two and a half years to understand how to orchestrate tens of thousands of databases simultaneously, automatically and reliably. ®