This article is more than 1 year old
Taiwan scores Google's first hardware engineering lab outside the US of A
Job ads call for silicon designers, ASIC engineers, display wonks and folks to build data centre and home kit
Google has picked Taiwan as the location of its first hardware engineering facility outside the USA.
The new facility, in New Taipei City, will be used "to develop our hardware products including Next devices, Pixel phones, Chromecast and more," according to Google's announcement.
"We're opening the new campus, with its very own hardware engineering facility — the first and biggest outside the US," Google said. "This facility will enable our teams to collaborate, brainstorm and experiment with hardware prototypes."
But Google's current job ads for Taiwan hint at more than just consumer kit.
Plenty of the gigs offered are prefaced with the statement: "Our computational challenges are so big, complex and unique we can't just purchase off-the-shelf hardware, we've got to make it ourselves. Your team designs and builds the hardware, software and networking technologies that power all of Google's services."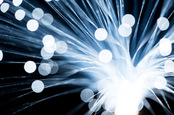 Google and Facebook abandon Hong Kong landing of new submarine cable
READ MORE
A Graduate Silicon Engineer ad says the successful candidate will "design and build the systems that are the heart of the world's largest and most powerful computing infrastructure" and may "shape the machinery that goes into our cutting-edge data centers affecting millions of Google users."
Another role, for a tensor processing unit designer, says the successful candidate will find themselves "Developing an Accelerator ASIC". And a Display Architect role seeks someone who can "Define architectures for the display silicon and display sub-system."
Google's decision to make a big bet in Taiwan is unsurprising given the nation is home to some of the world's most advanced silicon manufacturing companies and plenty of well-educated and talented techies. Taiwan is also, of course, considered by China to be a rogue province that will one day see the light and re-unite. China last week flew nuclear-capable bombers, and fighter jets, into Taiwanese airspace. Taiwan responded by readying missiles.
Google presumably assumes that if this stuff ever escalates into kinetic warfare, it will have bigger problems than losing access to a hardware lab. ®