Biden administration pauses ban on Chinese tech companies suspected of military entanglements
Top telcos still designated as stooges, but they've perked up a bit
The US Department of the Treasury has announced a revision to the ban on trading in companies suspected of having ties to China's military.
A Trump-era executive order barred US investors from conducting transactions with certain Chinese companies, leading to an on-again, off-again New York Stock Exchange ban on trading shares of China Mobile, China Unicom, and China Telecom.
But guidance from the Trump administration was a little odd because it banned trading in the aforementioned telcos and in "entities whose names closely match, but do not exactly match, the name of a Communist Chinese military company." While that language was designed to bar transactions with related entities of the big three telcos, it was also loose enough that it confused investors.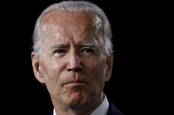 Huawei has been Biden its time, but there's no sign new US president will reverse American sanctions
READ MORE
Hence the new guidance [PDF], which extends the date on which the ban will start until May 27th, 2021. Doing so means the Biden administration has bought itself some time in which to figure out exactly which companies deserve to be banned, and which deserve a pass.
But the mere change in position saw the three big telcos issues stock market advisory notices pointing out the movement, and their ongoing negotiations to try to overturn the ban on transactions.
Just what the Biden administration plans regarding Chinese tech companies remains unknown. But for now, the bans on transactions remain and the Clean Network plan remains in place and bans on US companies selling tech to China continue.
Those actions appear to be biting: rumours have emerged that Huawei may be about to split off its premium mobile phone business after already offloading its lower-end Honor consumer tech business. ®