This article is more than 1 year old
India plans national digital currency plus a ban on 'private' crypto-cash
Seems to be full steam ahead on blockchain for uses other than funny money
India has signalled it intends to create a digital version of its currency.
The Lok Sabha - the lower house of India's Parliament – last week issued a bulletin [PDF] listing bills it will consider in its next sitting.
The bulletin lists "The Cryptocurrency and Regulation of Official Digital Currency Bill, 2021" and says its purpose is: "To create a facilitative framework for creation of the official digital currency to be issued by the Reserve Bank of India."
"The Bill also seeks to prohibit all private cryptocurrencies in India," the bulletin says.
Text of the draft bill has not yet been published, but the bulletin offers one more nugget of information about its content by saying "it allows for certain exceptions to promote the underlying technology of cryptocurrency and its uses."
Such exceptions would accord with Indian prime minister Narendra Modi's 2020 remarks that blockchain is an opportunity for India and assuage concerns at India's big services companies as all offer blockchain consulting.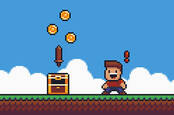 China sets out world domination plan for its digital currency
READ MORE
But absent a draft and therefore a definition of "private cryptocurrencies" and what prohibition would mean, just what the bill intends is uncertain.
Also undefined is the role of a national digital currency. India's Reserve Bank has already expressed interest in such a project. Over 700 million India citizens possess smartphones that could conceivably run an e-wallet application, so the project has a large potential user base.
India also has a good reason to digitise more transactions – a meagre income tax base that it tried to improve with new electronic tax return filing facilities introduced in 2020.
But the nation also has recent history of strong public opposition to policies that mess with money. In 2016 the nation withdrew large-denomination bills in an attempt to flush out un-taxed assets and cut down on black economy transactions. India's government hoped that making cash less convenient would result in greater adoption of electronic transactions, but growth was modest. While tax receipts did increase, they did so at rates that had previously been achieved when large bills were in circulation.
Also in India over the weekend, the government cut internet access in cities that saw large and vociferous protests by farmers unhappy with new laws that liberalise wholesale trade in agricultural goods.
We restate — these continuing internet shutdowns are against democratic norms of peaceful assembly and protest. Earlier this week we joined with @fsmi_in and @SFLCin to condemn them and ask that they be immediately revoked. https://t.co/ElBCc4dbMD

— Internet Freedom Foundation (IFF) (@internetfreedom) January 30, 2021
The cuts meant that even the outskirts of Delhi, the nation's capital city, was sent back to the 2G age as a measure officials said was intended to stop the spread of misinformation. Critics say the cuts were more about making it hard for protestors to organise. ®