This article is more than 1 year old
Ring, Ring, why don't you give me a call? Amazon-owned doorbells aren't answering after large-scale outage
Turning smart homes into dumb ones
Updated Ring is suffering a major outage with many of its video doorbells effectively dead, turning smart homes into very dumb ones.
The issue started just after 9am PST on Wednesday with users reporting that they were unable to see any live video feeds from their devices. Integration with smart assistants also fell over, in what's looking like an unusually wide-ranging failure. Soon after, Amazon-owned Ring reported on its status page that it was investigating the issue.
"We're currently experiencing issues with logging into or loading the Ring app and/or Ring.com, as well as issues starting Live Views or connecting to live video from ding and motion events," an emergency notice reads.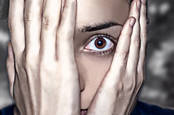 Halt don't catch fire: Amazon recalls hundreds of thousands of Ring doorbells over exploding battery fears
READ MORE
The outage appears to be widespread. According to Ring's own status page, it is a system-wide issue with all of its video products impacted (Video Doorbell: Major Outage; StickCam: Major Outage; Spotlight Cam: Major Outage.) That points to a problem with Ring's backend systems rather than, say, a simple faulty software update for an app.
The fact that connections are not working at all suggests a problem with Ring's authentication system. Our best guess is that an update at Ring HQ went sideways. We have asked the company for additional information.
The extensive downtime is unusual: Ring reports occasional partial outages every few months but such incidents tend to only affect one product and are usually resolved quickly. As far as we are aware, it has never suffered a system-wide failure, despite a massive explosion in sales thanks to the smart home products being sold and pushed by Amazon following its purchase of the company in 2018.
We'll update the story as more information becomes available. ®
Updated to add
Ring support has confirmed that its engineers have now identified the issue and a fix is being prepared.
Final update
As of 2107 UTC Ring has confirmed the issue has been solved, but has provided no further details. If you're still having problems let us know in the forum.