Microsoft backs Australia's pay-for-news plan, risks massive blowback over a lousy $3bn and change
Promises to grease the skids for small business advertisers who get off Google and bound towards Bing
---
Analysis Microsoft has backed Australia's News Media Bargaining Code, a scheme the nation intends as a mechanism to make Google and Facebook pay local news publishers for the privilege of linking to their work to deliver a new funding mechanism for public interest journalism.
The software giant today issued a statement titled "Microsoft Supports Australian Government Proposal Addressing News Media and Digital Platforms," in which company president Brad Smith says that during talks with Australian prime minister Scott Morrison he and Satya Nadella stated: "Microsoft fully supports the News Media Bargaining Code."
"The Code reasonably attempts to address the bargaining power imbalance between digital platforms and Australian news businesses," says Smith's canned quote in Microsoft's statement, an allusion to the Code's requirement that Facebook and Google be required into binding arbitration over how much they'll pay publishers.
"We believe that the current legislative proposal represents a fundamental step towards a more level playing field and a fairer digital ecosystem for consumers, business, and society," the statement adds.
"One thing is clear," says the statement's concluding paragraph. "While other tech companies may sometimes threaten to leave Australia, Microsoft will never make such a threat."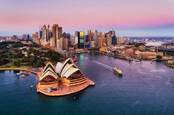 Google rejects Australia's revised pay-for-news plan, proposes its own plan instead
READ MORE
That's a reference to Google's position that if the Code becomes law "it would give us no real choice but to stop making Google Search available in Australia."
"We appreciate what Australia has long meant for Microsoft's growth as a company, and we are committed to supporting the country's national security and economic success," the statement adds. So committed, in fact, that the statement also says Microsoft will oh-so-altruistically "ensure that small businesses who wish to transfer their advertising to Bing can do so simply and with no transfer cost."
Analysis
Microsoft is playing a very dangerous game in Australia because the stakes are far higher than the AU$4.8 billion (US$3.65bn) Google Australia reported as annual revenue for 2019.
Your humble vulture offers that analysis because serious internet heavyweights – like Sir Tim Berners Lee himself - are among those who have criticised Australia's approach on grounds that paying for links is such a significant break with internet conventions that it will create unwelcome change and reduce the net's utility for all.
Small businesses who wish to transfer their advertising to Bing can do so with no transfer cost
If Microsoft signs up to Australia's plan, it will have toppled the first domino.
That's rather at odds with the spirit in which Satya Nadella has led Microsoft. And all for a lousy three billion greenbacks.
It's possible that the money does matter to Microsoft, as it represents around two per cent of global turnover.
But I suspect that building Bing may not be Microsoft's real intention. The company has thrown everything it has at making Bing a success – including endless reminders on hundreds of millions of Windows 10 desktops – yet analyst firm StatCounter says Bing has just 2.7 per cent global market share. That's just a point or so ahead of Yahoo! and not that far ahead of Russia-centric Yandex's one per cent share.
In Australia, Microsoft weakened a local partnership that once made MSN the nation's dominant website - and did so five years after the launch of Bing. It's hardly lifted a finger to make Bing big down under since.
If cosying up to Australia is about trying to boost Bing, it's an indictment on all of Microsoft's previous failed efforts to do so.
Redmond may therefore instead be working to ensure Australia sets a precedent that damages Google and Facebook around the world. By showing Google it is willing to make a grab for that $3bn, it forces the search giant to consider its global position in a new context.
The feint works because Australia has form setting precedents for internet regulations: after one of the nation's citizens committed an act of terrorism and mass murder in New Zealand, Morrison quickly assembled an international coalition to ensure Big Tech quickly stops live-streams of heinous and hateful acts. Big Tech signed up without a word of protest.
Morrison refers to that win often. Being tough on Big Tech is one of his major successes.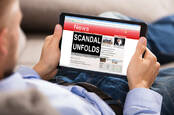 Australia mostly sticks to its guns in final plan to make Google and Facebook pay news publishers
READ MORE
Relying on Australia's online influence to make it easier for other nations to implement similar pay-for-news plans is an outcome rather better for Microsoft's balance sheet than a win in Australia. That such an outcome would weaken Google and Facebook would not displease Microsoft.
But it would also show Satya Nadella's kinder, gentler, Microsoft retains a steely core, because whether Bing rules down under or not, Microsoft will have made pay-to-link a new feature of the internet. ®
Bootnote
The Register is not eligible to receive payment under Australia's plan and reports this story as it is potentially a global precedent for how publishers and web giants interact.