Burning platform: Linux Foundation swallows Magma, open source software for mobile networking kit
Liquid hot Facebook project tucked under penguin's wing
The Linux Foundation has said it will join forces with Facebook's Magma project, with the intent of building an open source mobile core network platform based on the software project.
Governance of Magma will shift from Facebook to the Foundation, which already manages a bevy of free software projects, including, as of November last year, the experimental browser engine Servo, whose team was shut down by Mozilla last year, and R Consortium, home of the statistics programming language.
Magma is an alternative to existing core network products, albeit without the steep licensing fees that often prove prohibitively expensive to mobile carriers in developing countries. It includes the fundamentals of what you'd need to deploy a network, starting with a mobile packet core, with automation and management tools sitting atop.
On a more technical level, Magma has three parts: an Access Gateway, which is responsible for network services and policy management; an Orchestrator tool that provides monitoring and configuration services; and a Federation Gateway that handles interactivity with other network components.
Facebook open-sourced Magma in 2019. Although it has seen some real-world deployments, mostly in Sub-Saharan Africa, it wasn't touted as a replacement to existing Evolved Packet Core systems (LTE), but rather something that can extend them, particularly in rural locales that may sit on the periphery of an existing cellular network. Another use-case proposed by Facebook sees Magma used as the basis of a private mobile network.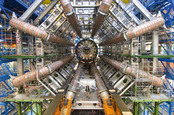 A dedicated licence for open-source hardware: CERN OHL approved by OSI
READ MORE
The Foundation has also recruited the support of other major players in the telecoms sphere, ranging from suppliers like Qualcomm and Arm, to industry interest groups like the OpenAirInterface Software Alliance and the Open Infrastructure Foundation (formerly the OpenStack Federation).
Also lending their support is German megatelco Deutsche Telekom, which operates networks in several markets, mostly located in Europe, North America, and Asia. Facebook will maintain some level of involvement, but the day-to-day governance will be handled under a vendor-neutral framework.
The Foundation said this industry support will help advance Magma's development, particularly in accelerating its path to wider production adoption.
"Bringing Magma to the Linux Foundation is a huge milestone as the Magma ecosystem of developers continues to grow," said Dan Rabinovitsj, veep for Facebook Connectivity, in a canned statement.
"We are excited to see the contributions and innovations from this collective group of industry players, and we look forward to celebrating Magma's success as the project continues to scale."
Douglas Knisely, principal engineer at Qualcomm, and advisory board member at the OpenAirInterface Software Alliance, added: "This effort builds on the collaboration activities and code contributions from OAI into the Magma project and promotes the harmonization of a common 5G Core Network reference architecture, internal structure, APIs, and interfaces for all of the emerging 5G open source projects in the industry." ®