This article is more than 1 year old
Microsoft runs 179 admin portals, says sysadmin supergroup
New site lists the 'bit of a sprawl issue' that Redmond offers the faithful
A sysadmin supergroup has created a site that tries to list all of the portals Microsoft offers its users.
Their tally so far: 179 portals.
Law firm operations manager, Register contributor and Microsoft MVP Adam Fowler, who set up and owns the project, described the situation as "a bit of a sprawl issue" for Microsoft.
That assessment seems accurate as the list – which you can find at msportals.io - counts 108 portals for sysadmins, 58 for users and another 13 to control Microsoft's products for government users.
And they're just the ones Fowler and his collaborators have documented to date.
"I'd been asking around for a while for a list of Microsoft Portals, as some were hard to find, or I'd be clicking through three or four links to end up where I wanted," Fowler told The Register. While a few lists could be found online, they weren't comprehensive or kept up to date.
Fowler decided to do the job himself.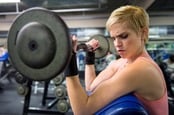 Project Bicep: Microsoft muscles in on Terraform's territory to manage Azure resources with code
READ MORE
"I figured a free GitHub site would remove hosting costs, and allow others to contribute corrections or extra sites I'd missed," he said.
A Twitter shout-out kicked things off, collaborators such as @ swiftonsecurity helped out by buying the domain name while others, listed on the site's About page helped to code the site or shared existing lists.
The results of their efforts is now live in all its 179-portal glory.
The results are impressive: a search box atop the site quickly filters the long list of portals to deliver custom results. Fowler and friends even listed seven of their favourite third party Microsoft management tools to offer further assistance.
"I've surprised myself how efficient a list of Microsoft portals are," Fowler said. "I think part of it is that everyone visits different portals and has different requirements on the pieces of the Microsoft ecosystem they look after, so a platform that's customisable and user searchable for the portal they want works better than trying to design something that tries to flow from portal to portal based on how they expect admins to use them."
On behalf of sysadmins everywhere, The Register salutes you! ®