This article is more than 1 year old
Just four titans share almost two thirds of global cloud infrastructure spend, with AWS and Microsoft dominant
Google and Alibaba playing catchup
Sixty five per cent of all the money customers spent globally on infrastructure clouds in Q4 went into the pocket of AWS, Microsoft, Google and Alibaba, according to the latest research by analyst house Canalys.
In the final three months of 2020, $39.9bn was invested in Infrastructure-as-a-Service and Platform-as-a-Service, a rise on the same period in the prior year of 32 per cent or nearly $10bn.
Market leader Amazon Web Services is estimated by the researcher to have grown sales of infrastructure and platform services by 28 per cent to $12.37bn. Amazon published its own calendar Q4 numbers last night showing that its cloud division grew total revenues to $12.74m. Canalys says it only counted IaaS and PaaS numbers.
In the quarter, AWS won new contract commitments and migrations with customers including JPMorgan Chase, Viacom CBS, Arm, Twitter, and BMW among others. It pushed out 180 new services and features at the Re:invent conference late in the year.
"We continue to see companies meaningfully growing their plans to move to AWS," said Amazon CFO Brian Lolwsky on a conference call. In other related news, AWS boss Andy Jassy was given the top job at the parent company.
In recent years Amazon recruited a wave of execs from old world tech execs, and is currently run in EMEA by Andy Isherwood, former bigwig at HPE. Canalys said AWS is signing up channel partners to help convince more customers to move workloads to the cloud. Last year, Computacenter, one of Europe's largest resellers, joined forces to sell an AWS service that tries to fast-track organisations to AWS infrastructure.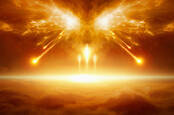 Euro cloud slingers fight for niches on their own doorstep as AWS, Microsoft and Google inhale market share
READ MORE
Microsoft similarly had a prosperous fourth quarter, growing by 50 per cent to an estimated $7.98bn. This gave it a 20 per cent market share. Microsoft concentrated on pushing Azure consumption via annuity sales programmes for customers and channel incentives, said the analysts.
Canalys estimates that Google brought in $2.79bn from IaaS and PaaS sales over the three month period, up 58 per cent, giving it a seven per cent share of the total market. The company itself also broke out annual cloud figures for the past three years last night, when parent Alphabet reported its latest results. Google Cloud has steadily turned over more money since 2018, but its losses have mounted too.
Google is also turning more and more to integrators, ISVs and resellers to take its services to business customers.
The last of the majors, Alibaba Cloud, grew 54 per cent to $2.39bn (six per cent market share) and remained the biggest purveyor of clouds in Asia Pacific. In the quarter it launched a hybrid cloud partner programme, as it too tries to bring on board sellers in the channel . And it released on-prem appliances designed to win over SMEs.
For the year, cloud infrastructure spending totalled $142bn, up 33 per cent year-on-year. The pandemic has accelerated the switch to the cloud, with vendors talking about customers squeezing years worth of digital transformation projects into months of work, as companies tried to trade during multiple lockdowns during which customers had no option but to shop, work, learn and entertain themselves online.
Blake Murray, research analyst at Canalys, said: "The rate of digitalization, led by cloud, is gathering pace. Companies are now more confident about releasing budgets for business transformation.
"Large projects that were postponed earlier in the year are being re-prioritized, led by application modernization, SAP migrations and workplace transformation. Healthcare, financial services and pharmaceuticals are among the industries leading the way, but even those under most pressure are diverting investments to cloud, opening up new revenue streams and diversifying business models." ®