This article is more than 1 year old
No ports, no borders, no hope: Xiaomi's cool but impractical all-screen concept phone
In reality, eschewing cables remains a bad idea until wireless tech catches up
What happens when you prioritise form over function? You get Xiaomi's latest futuristic concept phone, a port-less and borderless slab of glass and metal designed to give the appearance of a free-floating display.
The display itself drools over the sides at an 88° angle, which Xiaomi calls a "hyper quad-curved screen." The Chinese mobile flinger said it had to develop entirely new manufacturing processes and equipment to pull this off, both in terms of producing the glass, as well as affixing it to a display panel.
"Since flexible displays are part of the new normal, the biggest challenge in producing the industry's first quad-curved waterfall screen was not in bending the display, but rather in manufacturing a 88° quad-curved glass panel and the 3D bonding process," it said.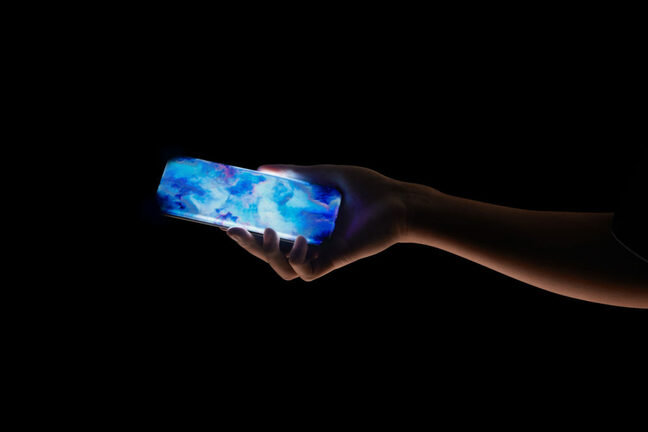 "Compared with ordinary curved glass, the difficulty of hot bending increases exponentially. Polishing a piece of such hyper-curved glass with a deep 88° bend on four sides requires self-developed glass processing equipment, hot bending under 800°C high temperature and pressure, four different polishing tools and up to more than ten complex polishing procedures."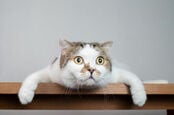 Oh Mi: Xiaomi shows off 80W wireless charging, claims battery fully fat again in under 20 minutes
READ MORE
The rest of the concept phone uses a unibody design, with every moving part and potential avenue of ingress – from SIM trays and USB-C ports, to physical volume and power buttons – replaced with solid-state alternatives.
There's no guarantee this phone will see production. Vendors of all stripes use concept devices as a way to flaunt their R&D and manufacturing prowess, or to test the waters for new ideas. Some don't even bother to create a working prototype. They're a marketing tool, basically.
Xiaomi isn't the first phone manufacturer to moot ditching the charge port for wireless charging – an approach it describes as "a new direction for future smartphones." In 2019, Vivo's APEX concept phone tread the exact same path. Separately, a regular feature on the Apple rumour mill is that future iPhone versions will be purely wireless, with the Lightning port set to face the same fate as the 3.5mm headphone jack.
Here's the thing: it's technically possible to make a fully port-less phone and hole-less phone. Wireless charging speeds are rapidly approaching those of corded connections. You don't need a SIM tray either, with eSIM serving as a software-based alternative. Physical buttons can be replaced by capacitive sensors. You get the idea.
Why not?
But no phone vendor has released a purely wireless phone because it's a bad idea. Cables are handy for connecting your phone to a car's infotainment system*, or for copying photos from your phone to your computer. Lots of people use USB-C adapters to connect wired headphones. It's also handy for adding peripherals, particularly if your phone has a desktop mode. In short: cables represent the path of least resistance for a lot of common tasks.
And then there's the environmental angle. Think about it this way: if your USB-C cable is a Prius, wireless charging is a gas-guzzling Hummer, barely getting 7MPG and guffing noxious diesel fumes in the face of poor Greta Thunberg.
In other words, it's insanely inefficient, wasting huge gobs of energy as heat and noise, rather than electrical charge shunted into your phone's battery. If you fail to properly align your phone's charging coils with those on the charger, the energy loss is significantly worse.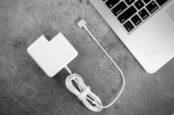 Apple reportedly planning to revive the MagSafe charging standard with the next lot of MacBook Pros
READ MORE
Then there's the display, which admittedly looks cool. Over the past few years, phone vendors have agonised over maximising the all-important screen-to-body ratio, experimenting with approaches that include in-screen cameras and fingerprint readers, as well as curved displays. Xiaomi's approach uses all of these.
But looks aren't everything. It's still not clear how punters are expected to use a protective case with this design. Screen replacements are among the most common phone repairs, and curved screens tend to be more difficult and expensive to swap out.
The press release for this concept phone has the following line: "Xiaomi never stops innovating, striving to find the best balance between imagination and reality." Allow us to offer a word of advice: dream a little smaller. ®
*There is a wireless version of Android Auto, but availability is patchy, and limited to a handful of newer cars.