This article is more than 1 year old
Windows' cloudy future: That Chrome OS advantage is Google's to lose
The locked-down world and their Chromebook would like a word...
Column Microsoft has changed a lot since Steve Ballmer left. It's hard to imagine Satya Nadella fostering an environment where workers felt they had to hide their iPhones for fear of enraging the boss. Microsoft is contributing so much to open source now it almost feels unfair to mention that Ballmer called open source "cancer". Almost.
In some ways, though, the company is the same old Microsoft, in ways that do it no favours. In particular, it really wants the world using Windows to run Office. It also knows it has to do the cloud thing to stay competitive, and it loves monthly subscriptions.
Legacy support has always been both Microsoft's superpower and Kryptonite, and it continues to define its fate – a legacy of legacies. Thus we get the odd hybrid of Office 365, and the push to Microsoft 365, and now Windows 10 Cloud Config to kinda sorta pretend it's all cloud and Windows some sort of thin centrally managed client.
Oh, if only. Bolting on a bunch of config options to make Windows 10 a cloud OS is like taking the gearbox out of a 1980s land-whale of a Cadillac and replacing it with a generator running off the V8 and an electric motor on the driveshaft. No way to get a Tesla.
And when you can buy a Chromebook outright for roughly the cost of a year's subscription to Microsoft 365? Tricky. But Microsoft is still too Microsoft to do a proper Chromebook competitor.
Simplicity, low cost, and true native cloud DNA is doing very well for Chromebook and Chrome OS. It will continue to do well. While Microsoft is addicted to selling software and Apple to selling hardware, Google is all about data, and that's the best match to what users need.
Linux on the desktop... but it needs support
With sales quadrupling and a comfortable double-digit market share, Chromebooks have done the impossible and made Linux on the desktop not just a fact, but a fact built on ease of use for ordinary users. The magic that you don't have to configure or maintain a Chromebook, and your data leaps like a well-trained gazelle into any new Chromebook you buy, is powerful indeed.
This advantage is Google's to lose, and if Microsoft's Microsoftness is dangerous for the Seattleites, Google's Googleocity looms darkly over Mountain View.
Google wants to marry Android and Chrome OS, but while the bodged-in Android system in Chrome OS works much better than it should, it's at a cost in usability, stability, and the unmistakable fact that phone apps are clunky as fudge on a laptop. Likewise, it's very satisfying for the geeky to have the Linux system exposed, but you want to keep that stuff well away from Grandma. It's not what Chromebooks are for.
More seriously, Google changes its mind. The Chrome browser and the various productivity apps feel quite different on Chromebook and Android, and basic services like instant messaging keep chopping and changing in ways that really hurt the non-technical user. Google has a great data appliance for the common man in Chromebook, but it needs a strategy that commits much harder to that approach. And that needs to revolve around support.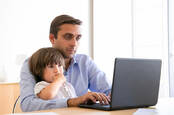 Same old complexity beneath Windows 10 Cloud Config means it's unlikely to compete with the likes of Chrome OS
READ MORE
There are things the company can do to reduce the need of Chromebook users for support. Let's start with a commitment to a core stable user experience of Google's own services, analogous to the PC makers who guarantee a continuity of platform configurations.
Chromebook users do not value new features over stability. They want to know that they can learn how to use Google Docs to create, open, share, and manage text documents, and that there are stable reference sources that are easy to find and follow and won't go out of date in six months, or six years.
There are basic computing tasks that haven't changed much in 30 years; by all means have the posh and shiny, but leave the accelerator, lights, and steering wheel alone.
But what Google can do to cement Chromebook as a major component of everyday computing is to support support. Google is very bad at support. If something goes wrong with your Google service as an ordinary user, there's no phone number to call, no email with a guaranteed response time. Even finding the right bit of the web with up-to-date community self-support is hard. Google isn't uniquely bad at this, but it's bad nonetheless. It gets away with it because its services in general work well, and Chromebook is particularly good at fulfilling its promise of looking after itself.
Yet if you want to help support someone's Chromebook, some very useful components are either missing or quietly broken. Remote viewing and control is iffy and unreliable, especially cross-platform. There isn't one singular Facetime-like service, there's the mess of Chat/Talk/Hangouts/Duo which never seems to settle down. And, like all third-party support, there's no chain of trust. You can download a thousand pointless toys from Google Play with some degree of hope that they won't be actively attacking you. Nothing like that exists when you need support, especially if you're a naive user.
Fixing this would reduce the level of pain in the world by an appreciable amount. A framework for support services – a standard toolset for communication and remote diagnosis with that guarantee of continuity and stability, a central directory of third-party support providers that looks a bit like the Play Store for problem solving, and a set of solid training and certification resources. It's not much to ask for, and because Chromebook is well defined and stable it'll be an attractive place for third parties to set up shop. It has the potential to become a self-supporting ecosystem with benefits for everyone.
Not only is this possible, it's something the competition is unlikely to do – their ecosystems are already far too complex, history-laden, and dominated by conflicting demands. It's a chance that nobody else has, the support at scale that cloud computing at scale needs but cannot evolve. There is nothing as effective as dominating an environment your competition cannot evolve to exploit, and in Microsoft's legacy of legacies, Google has a whole world to win. ®