This article is more than 1 year old
Choc horror: The UK's Information Commisioner probes its own mammoth £6,248 Hotel Chocolat spend
Oooh, you're so fancy, Commish!
The Information Commissioner's Office (ICO) has begun a probe of a £6,248 spent on Hotel Chocolat via a corporate charge card made in the days leading up to Christmas, which may have broken internal rules.
We're calling it "Chocgate," because why wouldn't we?
The purchase, made on December 21 and spotted by Insider, handily eclipses other transactions [PDF] made on the Commissioner's plastic during the last half of 2020. These include £622.40 for Adobe Creative Cloud, a cumulative £1,166.26 at Amazon, and various other amounts spent with recruitment websites and corporate coaching services.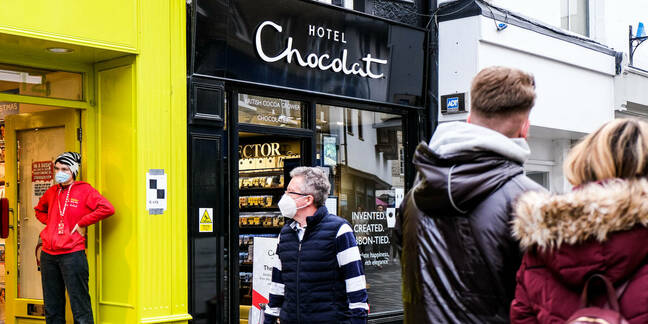 Hotel Chocolat store front, in Kingston on Thames, outside London
The records also show a few four-figure refunds with Irish airline Aer Lingus, as well as travel site eBookers. These presumably reflect international trips cancelled amid the turbulent pandemic period.
It's not clear for whom the pricey chocs were intended, be they gifts for the data watchdog's nearly 500 employees, or for external partners. While Hotel Chocolat is best known for its pricey confections, it also plies its wares in the corporate gift-giving world, offering bulk discounts for large purchases.
If the ICO acquired its haul through the chocolatier's corporate gifts programme, it would have earned a 10 per cent discount on retail price of the spray-painted, ordinary tasting chocolate.
Regardless, it's certainly an embarrassing episode for the independent regulator, which has to fastidiously appear above reproach in all its dealings. While not strictly a government department (it is largely funded the private organisations it regulates, which must pay a "data protection fee", with taxpayer cash accounting for a small percentage of its income), the ICO is nonetheless a fundamental part of the apparatus in which data protection law is enforced.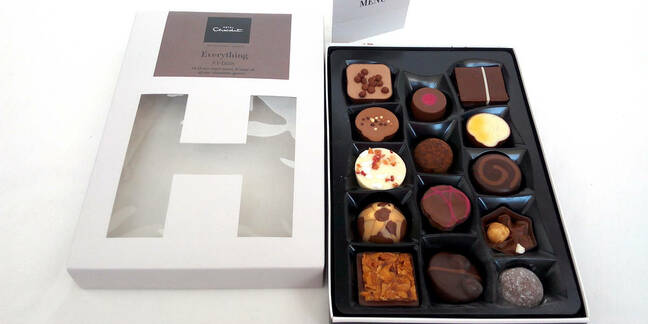 The British chocolatier's "Everything" H Box (£12.95)
In a statement provided to El Reg, an ICO spokesperson said: "This payment is currently subject to an internal investigation. We believe that the transaction has been made contrary to ICO policies."
"The ICO is committed to upholding high standards in all aspects of our financial management and controls. Should a contravention of our finance policies be confirmed, we will take appropriate action, including ensuring the payment is reimbursed."
Further questions, including the destination of the chocolates, and whether they tasted any good, were not immediately answered. ®