This article is more than 1 year old
Mike Lynch extradition: Uncle Sam offered Autonomy founder $10m bail if he stood trial in the US
Plus: Verdict will be delayed for High Court to pass judgment on HPE civil case
The US offered to let Autonomy founder Mike Lynch out on bail if he traveled to America to face criminal charges over the $8.8bn writedown of his company after its buyout by HPE – provided he stumped up $10m as bond.
Equally eye-catchingly, Lynch's barrister, Alex Bailin QC, told Westminster Magistrates' Court in London this morning: "This court has agreed to wait for the outcome of the civil trial before making its decision."
As long-time Register readers know, Lynch was the chief exec of Autonomy. He sold the company to Hewlett Packard (as was) for $11bn. Not long after taking control of Autonomy, HP wrote down its value by $8.8bn and cried foul, claiming Lynch and his top lieutenants had cooked Autonomy's books as part of a fraud to falsely inflate its value. That led to a High Court trial in 2019-20; judgment is yet to be handed down.
Lynch now faces 17 criminal charges in the US and prosecutors want to extradite him to stand trial.
Back at Westminster Magistrates' Court, Bailin told District Judge Michael Snow, presiding, that Lynch shouldn't be extradited to the US because he could answer any HP-inspired criminal charges in the UK.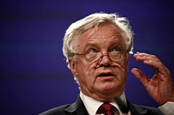 One-time Brexit Secretary David Davis demands Mike Lynch's extradition to US be halted
READ MORE
"There is no reason why the criminal allegations arising from the very same conduct which was the subject of the civil trial could not also be tried here at Southwark Crown Court, for example," Bailin told the judge. "If Mr Lynch is successful in resisting extradition, the Serious Fraud Office has filed evidence in this case expressly reserving its right to prosecute him in the United Kingdom."
UK extradition law contains a safeguard for Britons being extradited: the forum bar. It is formally known as section 83A of the Extradition Act 2003 and broadly says that if an accused Brit allegedly commits their crimes while in the UK, they should remain here instead of being extradited for trial abroad. Arguing that this bar hasn't been cleared will be the main focus of Lynch's defence this week, and his defence is invoking every single sub-section of it – as is usual for extradition defendants.
The US government, represented by Mark Summers QC, will try to show that the forum bar is not engaged and Lynch can legally be sent abroad to stand trial in the American legal system.
Witnesses likely to be called in any US prosecution of Lynch had already given evidence to the High Court civil trial via video link, said Bailin, meaning they could easily do the same in a UK-based criminal prosecution.
The barrister argued that sending Lynch to the US for trial would breach section 83A(3)(g), namely his connections with the UK. The former CEO is a British citizen, he said, who splits his time between a farm in Suffolk and a London townhouse, and had only ever visited the US for a month at a time – never moving his abode there.
On top of that Lynch suffers health problems that would be difficult to treat in the US, Bailin told the court. Written arguments revealed that these were laryngospasm, sleep apnoea, and "complex gastroenterological problems". The latter, said the barrister, would be difficult to treat in a US prison – and the US had not given any indication of which prison Lynch would be held in if convicted: "There is no assurance from the [US] government [Lynch] would receive any of the items he needs, or assurance that he'd go to a specific prison."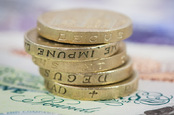 Financial Reporting Council slaps Autonomy auditor Deloitte with £15m fine over audit 'misconduct'
READ MORE
Lynch's High Court defence boiled down to "our auditors Deloitte signed off the accounts so what we were doing was above board." This line of argument was dealt a heavy blow after the hearings finished: the Financial Reporting Council fined Deloitte and its auditors a total of £15m for failures to do their jobs properly and scrutinise Autonomy's books. This has reportedly led to HPE wanting to reopen the High Court case and ask the judge to take the fine into account.
The Lynch extradition case continues, with Mark Summers QC due to put the US government's pro-extradition argument to the court this afternoon.
Bootnote
The court didn't take its usual half-time break during the morning hearing. Bailin ended his oral submissions by describing Lynch's gastroenteritis problems and doctors' opinions about them, something he said was a strong factor against extradition.
Summers, who had been visibly jiggling around during Bailin's speech, leapt to his feet and snarled at the judge: "We're already out of the timetable by an hour. I was hoping for a toilet break!"
Surprised, the judge shot back: "Well, you should have asked!" The court immediately rose for a "two-minute break." ®