The laptop you bought in 2020 may stop you buying a car in 2021: Chips are going short
Nissan, Honda latest to complain that semiconductor drought has put the brakes on manufacturing
Nissan and Honda have both said semiconductor shortages will impact their sales this year.
The Japanese automakers each announced the financial results of the third quarter of their fiscal 2020 – the three months to the end of December – yesterday, and each felt the need to revise guidance to investors.
Nissan warned [PDF] shareholders that they should expect full-year revenue to be down three per cent on fiscal 2019, and that output would fall by 3.6 per cent to 4.015 million units. In November 2020, Nissan told investors it would make 4.165 million units across the financial year.
"The automotive industry is facing a shortage of semiconductors globally and it is difficult to manufacture the necessary amount of vehicles to meet consumer demand," the manufacturer said. And that's after the COVID-19 pandemic and associated economic fallout gave the global economy a kicking. Between the pandemic and production challenges, Nissan recorded a loss for the quarter and predicted the full year would also feature red ink.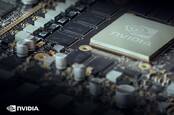 Hyundai announces its own OS for Nvidia-powered smart-ish cars
READ MORE
Honda warned [PDF] investors to expect a sales slip this year "due to the market slow down and the impact of semiconductor supply shortage." On a brighter note, the automaker predicted it can boost profit.
Other car manufacturers have been hit. General Motors, for one, is closing plants and reducing output as a result of not being able to get its hands on enough chips. Ford and Volkswagen are also affected. Vehicle manufacturers suffer from the supply drought because they need electronic components in pretty much every part of their rides, from the dashboards to the anti-lock brakes.
Silicon shortages in the automotive industry were caused, in part, by surging demand for products that enabled working from home rather than driving to the office. Chip makers responded to that demand by redirecting manufacturing capacity to such products – think processors for laptops, tablets, phones, and the like.
While the personal tech and cloud sectors enjoyed increased sales, the auto industry and its deep supply chains did not. Nissan reducing production by 150,000 units means slower sales of the myriad components that go into every vehicle. Which is not what any nation needs given COVID-caused economic strife.
The matter is sufficiently concerning that it was the top agenda item at a meeting between America and semiconductor fabrication hotspot Taiwan last week, with the former nation seeking to redirect chip production back towards computers that buyers sit inside, rather than sit on their laps. ®