There's no Huawei on Earth we're a national security threat, Chinese giant tells US appeals court
FCC says it will defend Pai-era decision to cut off mega-corp from American business
---
Huawei is appealing against a decision by America's comms watchdog to designate the Chinese giant a "national security threat."
In June, the FCC issued an order that forbids US companies from using an $8.3bn subsidy – the regulator's Universal Service Fund – to buy Huawei-made gear. Products made by ZTE, a Chinese state-owned telecom kit maker, are also on the verboten list.
America's telcos tap into that funding, and so the spending ban effectively cut off the pair of manufacturers from those buyers. It was argued by the FCC and the US government that the Chinese gear cannot be trusted as Beijing may have backdoored it. Huawei and ZTE make routers, base stations, switches, and related systems for cellular, corporate, and home networks – including upcoming 5G networks – among other things like smartphones.
Huawei and ZTE sought an official review of the order, and those requests were denied.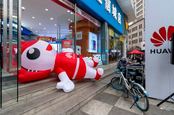 As Huawei's semiconductor purchases slip, its founder tries a new tactic: Flattery
READ MORE
Now, Huawei has turned to the US Fifth Circuit Court of Appeals. The mega-corp's lawyers filed a petition [PDF] on Monday to overturn its status as a national security threat. The document accused the FCC of exceeding its statutory authority, and claimed the order "violates federal law and the Constitution; is arbitrary, capricious, and an abuse of discretion, and not supported by substantial evidence."
Ajit Pai, ex-boss of the FCC, previously said "both companies have close ties to the Chinese Communist Party and China's military apparatus, and both companies are broadly subject to Chinese law obligating them to cooperate with the country's intelligence services. We cannot and will not allow the Chinese Communist Party to exploit network vulnerabilities and compromise our critical communications infrastructure."
We'll see if his replacement, Jessica Rosenworcel, agrees.
In the appeal paperwork, Huawei said the FCC's order "potentially impacts the financial interests of the telecommunications industry as a whole," preventing American network giants and businesses from providing broadband connection for the internet, mobile phones, and landlines.
"Last year the FCC issued a final designation identifying Huawei as a national security threat based on a substantial body of evidence developed by the FCC and numerous US national security agencies," an FCC spokesperson told The Register in a statement: "We will continue to defend that decision."
Huawei was not immediately available for further comment. ®