After first trying to use federal COVID-19 relief aid, State of Iowa comes up with funds to pay for Workday project
And the cost of hitching their HR and finance system to the cloud? $52.5m over half a decade
The good people of Iowa can breathe a sigh of relief as their state government has found a more conventional way of funding a new Workday-based HR and finance project than raiding coronavirus federal aid funds.
Iowa Senate has approved a bill to spend $21m from the general fund on a new computer system to support HR, finance, and payroll, according to local news reports.
Senator Joe Bolkcom, a Democrat for Iowa City, was quoted as saying: "The state has more pressing needs right now than buying accounting software from an out-of-state corporation."
He added: "You can't eat software."
The state had signed a contract with Workday in 2019 with the intention of implementing a new cloud-based HR and finance system.
But in October 2020, state governor Kim Reynolds' plan to pay for it with funds shifted from its $1.25bn Coronavirus Aid, Relief and Economic Security package came unstuck.
A letter [PDF] from Rob Sand, State of Iowa auditor, to Department of Management director Dave Roederer explained that Reynolds' decision to use $21m of coronavirus relief for its long-awaited finance and HR system upgrade was simply "not allowable".
Plans for the new system should now go ahead without impacting COVID-19 relief efforts, it seems. Iowa has reported around 326,000 cases and 5,145 deaths due to the virus since the beginning of the pandemic.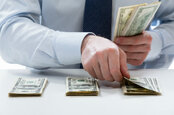 State of Iowa told no, you can't use $21m coronavirus federal aid to help fund your $52m Workday roll-out
READ MORE
In September 2020, the state described the WorkSmart Project as bringing together all departments to implement Workday, "an on-demand human resource and financial management system which will replace two State legacy systems". The Human Resources Information System (HRIS) is set to be replaced in July 2021 and the Integrated Information for Iowa (I/3) would be replaced in July 2022, according to internal documents [PDF].
The need to replace these ageing systems is pressing. According to the State of Iowa's Enterprise Resource Planning Systems Optimization Plan, the I/3 finance system was developed on a CGI mainframe in 2002 and was last upgraded in 2012. It is no longer supported by the vendor due to the age of the system – basic support ended September 2020.
Meanwhile, HRIS was developed in the 1980s and written in 1950s-era COBOL. Difficulty in recruiting and retaining personnel with historic code experience was cited as a problem in maintaining the system.
Difficulties were not just technical. The State Data Center flooded in 2018 and 2019, and in June that year, the mainframe shut down and the finance system could not be moved to a backup mainframe offsite. IT teams have since installed back-up batteries "to stabilize [the] system."
The plan put the cost of the Workday upgrade at $52.5m over five years, including software subscriptions and staff time, which makes it about the same as maintaining the current system, but with more functionality to "improve operational performance" and "enable data-driven decisions". ®