Facebook and Google's Australian pay-for-news nightmare finds a European admirer
MEP driving EU's Digital Services Act backs down under cash dangle plan
Australia's plan to make Facebook and Google pay for links to news content have found a toehold in the European Union.
Alex Agius Saliba, a Maltese member of the European Parliament, recently chatted to The Financial Times about the matter and cited Australia's model as one he thinks could work in the Eurozone. If legislated, the model will see Google and Facebook required to enter arbitration with media companies that seek payment for links shared by the two web giants.
#Australian approach to @Google and @Facebook tackled bargaining power imbalances with publishers. With their dominant position in #search, #SM + #ads, large platforms create power imbalances & benefit significantly from #news content. Only fair that they pay back a fair amount. pic.twitter.com/X53fblxWy6

— Alex Agius Saliba (@alexagiussaliba) February 9, 2021
The Australian scheme's basis is that links to news add value to each platform, that traffic from links alone doesn't reflect the value of news content, and that Google and Facebook are so powerful that publishers need legislative help to build a stronger bargaining position. Google so dislikes the scheme that it has threatened to pull its search engine from Australia if it goes ahead, and can point to having abandoned the Spanish version of Google News over a similar licensing scheme as proof it is not just posturing. Facebook has also opposed Australia's plan.
Malta is not a diplomatic heavyweight but Saliba is significant because he is a rapporteur for the Digital Services Act, legislation that the European Commission promotes as offering "Greater democratic control and oversight over systemic platforms".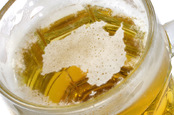 Satya Nadella spoke with Australian PM about opportunities created by pay-for-news-plan. Zuck called the Treasurer for a chat, too
READ MORE
The Commission is also working on the Digital Markets Act, which explicitly aims to reduce the power of "gatekeeper platforms" that dominate the web.
Both laws could be amended to include an Australia-style plan.
Google already operates its own pay-for-news scheme, News Showcase, and points to French publishers as enthusiastic participants. It officially launched in the UK today. But Google sets the terms of that program.
The Australian pay-for-news model is yet to reach a draft of either European bill. Indeed, it is yet to clear Australia's own parliament. But the mere fact it's gathered an influential ally shows that Google and Facebook have a real fight on their hands. ®