This article is more than 1 year old
Drag Autonomy founder's 'fraudulent guns' and 'grasping claws' to the US for a criminal trial, thunders barrister
Mike Lynch remains popular with the Leftpondians, court hears
Autonomy founder Mike Lynch is part of a gang of "English thieves" who deserve to be extradited for targeting "their fraudulent guns" and "grasping claws" at "American companies and American money," the US government's barrister told a London court yesterday.
Mark Summers QC did not hold back in his opening statement as he explained why Westminster Magistrates' Court should order the extradition of 55-year-old Lynch to the US to stand trial on 17 counts of fraud.
"The central allegation is that prior to the sale" of Autonomy to HP "between January 2009 and October 2011," Summers told the court in written submissions, "the Defendant was the leader of a corporate conspiracy to fraudulently inflate the reported revenue, earnings and value of Autonomy, in order to deceive purchasers and sellers of Autonomy's shares, and potential buyers of the company, such as HP."
Lynch is wanted in America over claims that he broke US laws when Hewlett Packard, as was, bought Autonomy for $11bn in 2011. Shortly after the buyout, HP wrote down Autonomy's value by $8.8bn and cried that Lynch and his top managers had cooked Autonomy's books.
Those allegations were summarised in UK court documents made public yesterday. Lynch is alleged by the US government to have:
Wiped hard drives, backups, and former Autonomy finance veep Steven Chamberlain's company laptop
Lied to HP during a key meeting in 2012 about Autonomy's hardware revenues
Paid "hush money" to former Autonomy personnel by hiring them to work at his next companies, investment firm Invoke Capital and infosec firm Darktrace
Laundered money from the overall Autonomy fraud
These all amounted to UK criminal offences, said Summers, including perverting the course of justice – for which the maximum sentence is life imprisonment.
"English thieves have no expectation of local justice when they target their fraudulent guns or grasping claws on American companies and American money," the barrister told the judge in court yesterday afternoon as he put forward the US government's case.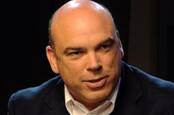 Mike Lynch extradition: Uncle Sam offered Autonomy founder $10m bail if he stood trial in the US
READ MORE
Both defence and prosecution cases are focused on section 83A of the Extradition Act 2003, known as the forum bar. Summers told the court that Autonomy had a US-incorporated subsidiary and that Lynch had a house in the US – though Alex Bailin QC, for Lynch, appeared to object to that suggestion during Summers' speech.
If true, those allegations would count against Lynch's pleas that he was a British citizen who only visited the US annually and for a month at a time. In turn, the judge could hold them against him – and rule that his allegedly criminal conduct had enough of a US connection to deserve a US criminal trial.
The legal argument here is no trifling technicality. Section 83A(2)(a) of the Extradition Act says that if Lynch was in the UK when he performed "a substantial measure" of the things the US is complaining about, the judge must rule against extradition.
Case law (including accused hacker Lauri Love's extradition showdown with the US government) has shown that somebody who commits a crime while in Britain and where the effects of that crime are mostly felt abroad is enough to clear the "substantial measure" bar.
The US's barrister told District Judge Michael Snow that he should interpret this widely, in a way that favours the pro-extradition argument: "The most important word in section 83A(2)(a) is the word 'a'. It does not ask you whether 'the' substantial measure occurred in the UK, it asks merely whether 'a' substantial measure of the conduct occurred in the UK. A substantial measure of conduct can occur in the UK even if the majority, even if the preponderance of it, is US centric."
In support of this, Summers said that 79 per cent of HP's shareholders were based in the US at the time of the Autonomy buyout – and that Lynch's actions as Autonomy CEO had a "significant" effect on those companies and shareholders.
"On the most conservative estimate possible, [HP] had been deceived by at least $1.7bn," said the barrister in written submissions, adding: "Even if the abstract reputational harm to the UK financial markets can cancel out the real and crippling reputational harm caused to HP (which it cannot), the loss in this case all fell in and on HP in the USA. This is a factor that strongly favours extradition to the USA."
The extradition case continues. As The Register reported yesterday, District Judge Snow's decision will be reserved until High Court judge Mr Justice Hildyard delivers his judgment in HPE's £3.3bn civil claim against Lynch and his former CFO, Sushovan Hussain. ®
Bootnote
Lest it be thought that Summers' fire-and-brimstone rhetoric makes him some sort of American lickspittle, he also represented Julian Assange in that man's battle to escape a US government extradition attempt.