This article is more than 1 year old
Nominet vows to freeze wages and prices, boost donations, and be more open. For many members, it's too little, too late
Board of dot-UK registry operator scrambles to save itself
Analysis The board of .uk registry operator Nominet has offered a series of concessions to its members in an effort to win back their support in advance of an extraordinary meeting that could see most of them fired.
In a message on Nominet's website, the board on Tuesday said it would freeze director pay as well as .uk domain prices for two years, double the amount of money it gives to public benefit causes, invest more in the .uk registry, launch a new effort to communicate with members, and provide more information about its offshoot commercial enterprises.
The concessions are designed both to stop more members from signing up in support of an extraordinary general meeting (EGM) whose goal is to sack the CEO and non-elected members and replace them with two caretaker directors, and persuade members that have already expressed their support to change their minds and back the board.
It's a sign of just how successful the EGM campaign has been that Nominet recognises it needs to change minds rather than simply bolster undecided members. But the initial response has not been good: an additional 34 members have signed up to fire the board, bringing the number to 219, representing 14.4 per cent for the total member vote – more than enough to win based on past voting turnout.
To those members' eyes, it's a case of too little, too late.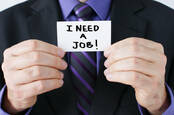 Faced with the sack, Nominet CEO half-apologizes for taking the 'wrong tone,' asks angry members to hear him out
READ MORE
"Pick a saying of your choice: Leopard doesn't change its spots; plus ça change, plus c'est la même chose; fox may grow grey but never good," tweeted one member. Another chimed in: "The problem is that these issues have been brewing for 10 years and Nominet have ignored the membership the entire time. I don't think any amount of begging and promising to change will help now." Another: "More ridiculous FUD from those on the Nominet board looking to preserve their power, this time accompanied by vague promises and some big numbers to try and appease members."
The PublicBenefit.uk campaign, which called for the EGM, was similarly unimpressed, asking members in response: "Why would anyone, given this board's track record, believe that this isn't simply the minimum amount required to permit them to survive? Does anyone really think that in two years prices and salaries won't jump up, and enough to make up for missed time?"
What's that? Can't hear you
In truth, Nominet's management team has spent years ignoring or dismissing concerns. And at times has treated its own members with disdain, safe in the knowledge that so long as it retains the support of a small number of its largest members, it can maintain a voting majority thanks to the organisation's complex vote-weighting system.
That has led to an environment in which smaller members' efforts to force Nominet to consider the needs of all its members, not just the largest, have been seen by the board as a persistent but surmountable obstacle.
Under the previous CEO, this dynamic caused Nominet to lead an unhappy but relatively stable existence with occasional outbursts of anger around board election time. But when Nominet's new CEO, Russell Haworth, took over in 2015, he was determined to take the non-profit organisation in a more commercial direction and has since branched off into multiple new markets, including autonomous vehicles, white space spectrum management, the internet of things, and cybersecurity.
Those excursions were financed by the .uk registry, which as one of the internet's largest address spaces with 12 million domain names, is a veritable cash cow. Nominet has a monopoly over the registry and can set wholesale prices to its members.
In a sign of things to come, Haworth financed his first commercial efforts by raising the wholesale price of .uk domains 50 per cent from £2.50 to £3.75 a year, justifying the increase with a vague assertion that "costs have risen considerably since we last changed the price, and we need to compete in a promotion-driven industry."
Nominet also awarded itself the right to make future price increases without having to go through a public consultation and without having to justify any increase in terms of cost-recovery: something it did again later, pushing the price to £3.90 per domain per year.
Bubble decision making
Since Nominet's largest members have been able to simply pass on the price rise to customers, the change didn't raise too much concern. But over time the drive into commercial markets and the willingness to milk the .uk registry to pay for that expansion created significant ill-feeling that has now turned into widespread anger.
Behind it all is the fact that Nominet's commercial efforts – pushed by Haworth and overseen by the board – have been a failure. Rather than tap its members' vast technical and market knowledge, Nominet's management has increasingly made its decisions in a bubble, trying to build a for-profit culture within a determinedly not-for-profit organisation.
Many members would be opposed to these forays into commercial markets, especially since they were paying for them. Yet Haworth and the board actively excluded discussion, deciding after more than a decade of practice to stop publishing board reports and meeting minutes, citing commercial sensitivities.
Nominet then created new legal entities and put its own executives in charge of them. And it made sure the commercial projects' finances were not visible by blending together all of Nominet's activities in the annual financial statements it is legally obliged to publish.
Despite those efforts, however, it has become increasingly clear that the commercial efforts have faltered, costing Nominet members, and the broader British public who have paid inflated prices for their .uk names, tens of millions of pounds.
.Fail
Even when it came to Nominet's core business – domain-name registries – the management team made poor decisions. It decided to bid for a series of contracts to operate the back-end systems of new dot-word registries by offering below-market rates for the work, effectively running them at a loss to beat out the competition. The apparent business model was that Nominet would make money when these registries took off, rather than seek to make a profit from day one.
But the number of registrations in registries like .vodka (and more than 20 others) that Nominet needed to make its contracts profitable didn't materialize. We don't know how much those contracts have cost Nominet thanks to its opaque financial reporting but we do know that last year, it disclosed that it had £35.7m on its books in "deferred income," which it defined as "consideration received in advance of the meeting of performance obligations, primarily domain registration and renewal fees that relate to future accounting periods."
When might that "deferred income" become a simple loss? Presumably at the end of those contracts. But we don't know when that is, nor the terms of the contracts themselves, because Nominet and registry group MMX have refused to disclose their contents. Nominet provides back-end registry functions for MMX: MMX manages a portfolio of generic top-level domains, and Nominet handles the technical side of the operation.
In an indication that these arrangements were unorthodox, MMX's board of directors announced in October it had carried out an investigation and found that revenue had been "incorrectly recognised" for one of its registry contracts. The CEO and CFO exited the business that day.
The board noted two other contracts involved "incorrectly categorised" revenue, and "were offset with payment contracts that have been recorded as deferred charges or capital expenditures, thereby impacting earnings." It did not identify the registry contracts involved, and although Nominet holds the contracts for 24 of the 32 registries that MMX oversees, there is no indication that the ones negotiated by Nominet resulted in the executives' sudden departures. It does raise questions, however, over that £35.7m in "deferred income" – questions Nominet still refuses to answer.