Microsoft's underwhelming, underpowered dual-screen Surface Duo phone arrives in the UK this month for £1,349
'Teams and Skype video conferencing up to 1080p at 30fps' – sign us up!
---
Lucky UK shoppers will at last be able to get their hands on Microsoft's magical folding phone, the Surface Duo, next week for a bargain-basement price of… £1,349.
The dual-screen device can be picked up from the Microsoft Store (presumably online only since the physical outlet has been shuttered) or Currys PC World from 18 February.
Even in non-pandemic times we can't imagine there being much in the way of frenzied queuing going on. Especially at a price point that would leave even the most devoted Apple fanboi raising an eyebrow or two.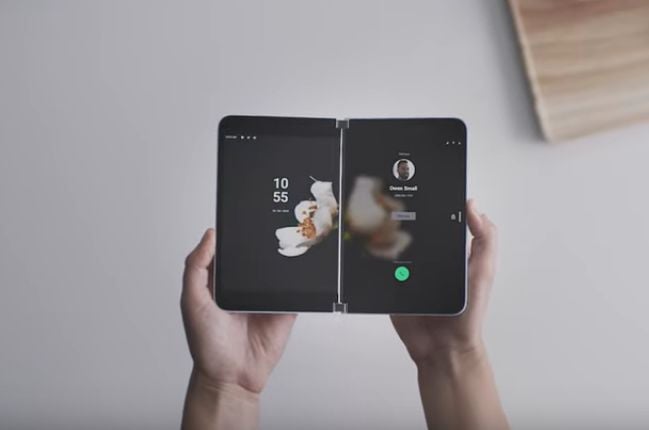 The Surface Duo isn't such an outlandish idea, but Microsoft has to convince punters the form factor is worth having
READ MORE
£1,349 is, after all, quite an extraordinary entry price point for what is – double-screen delight aside – a rather ordinary Android phone. Launched last year, the device features Snapdragon 855 silicon "optimized for dual screen experience," 6GB RAM, and a decidedly not expandable 128GB or 256GB of storage.
To be fair, that should be plenty. We can't imagine many people picking up the Surface Duo for its prowess at capturing still and moving imagery. The 11MP camera did not set the world alight in 2020 and has not improved with the coming of 2021. It is, however, good for "Microsoft Teams and Skype video conferencing up to 1080p at 30fps," according to the Windows giant, giving an idea of whom this device is really aimed at.
We noted an air of experimentation around the hardware back in August last year and that price point wasn't initially too alarming, considering where other dual-screen devices lay. The passing of six months has, however, not softened the blow.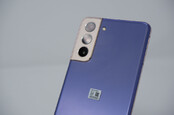 Samsung Galaxy S21: Lots of little downgrades, but this phone is more than the sum of its parts
READ MORE
US shoppers can pick up the device from outlets such as Best Buy at a $450 discount, sending the 128GB version down to $949.99 and the 256GB incarnation to $1,049.99. That's quite a bit below what Microsoft is asking UK punters to pay.
Still, if you have a qualifying device and order before 3 April, there is the chance of up to £500 off courtesy of Microsoft's trade-in scheme.
Surface for Business customers, and it is surely they who will have most interest in this innovative extension to the Microsoft 365 ecosystem, have been directed to their friendly neighbourhood commercial reseller. ®