New Jersey blames Microsoft for weeks of outages, glitches plaguing coronavirus vaccine sign-up website
Promised software may never work as specified, it is feared
---
New Jersey's Microsoft-powered coronavirus vaccine-registration system has not worked properly for the past five weeks, according to officials, and may never work as specified.
The US state's CovidVaccine.nj.gov website is supposed to allow people to book appointments for their shots, and uses Redmond's Vaccination Management platform – a collection of software tools for tackling the COVID-19 virus pandemic.
Yet since its launch on January 5, the application has dropped offline for periods lasting days at a time, lost or double-booked appointments, and turned away netizens, among other reported glitches. It has required daily bugfixes, say officials, who fear it won't ever fully operate as specified. New Jersey was hit hard by the virus outbreak, recording more than 20,000 deaths to date.
"We are working with the state of New Jersey to deliver vaccinations as quickly, safely and efficiently as possible, and that includes addressing some technical issues," a Microsoft spokesperson told Bloomberg, which earlier today first reported the scale of the IT breakdown.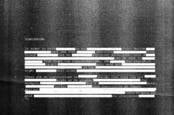 European Commission redacts AstraZeneca vaccine contract – but forgets to wipe the bookmarks tab
READ MORE
The news wire also reported that "state officials said Microsoft appears to be using too few staffers, with some key personnel in overseas time zones that leave them unavailable during US business hours." A spokesperson for the Windows giant was not available for further comment.
So far the system has successfully handled thousands of folks, though there are concerns the technology won't hold up as more and more of New Jersey's almost nine million inhabitants become eligible for a vaccine. Amid the outages, the state is relying on websites run by counties and hospitals to manage COVID-19 shots. Meanwhile, Oklahoma has said it's managed to get by with Redmond's platform with just a few glitches.
New Jersey's Health Commissioner Judy Persichilli said on Wednesday the state's appointment system "has had its issues."
At the end of January, Governor Phil Murphy was under fire for the patchy registration program.
"Remember we are building the airplane here as we're flying it," he said. "It may be the most complex logistical undertaking — other than going to war — in the history of the United States." ®