Mark Zuckerberg and Sundar Pichai get back on the phone with Australia for more pay-for-news talks
Compulsory arbitration code clears committee without amendments, but cracks show as one major local signs big Google deal
---
Facebook CEO Mark Zuckerberg and Alphabet CEO Sundar Pichai have again spoken to Australian treasurer Josh Frydenberg about the nation's plan to force the two tech giants into compulsory arbitration to pay local publishers for news content shared or indexed on their platforms. Frydenberg added he believed the two companies were close to doing deals to pay local publishers.
Zuckerberg and Pichai have good reason to get on the blower, because Australia's Economics Legislation Committee last Friday published its report on the pay-for-news plan, called the News Media Code, and recommended its passage.
"Despite the concerns raised by various submitters and witnesses, the committee is confident that the bill will deliver on its intended outcomes," the report said. "Its provisions will provide the basis for a more equitable relationship between the media and Google/Facebook and, through this, help safeguard public interest journalism in Australia."
Opposition parties suggested only minor amendments but agreed with that conclusion and appear set to vote for the Code. The bill that will turn the Code into law is listed for debate in Parliament on February 16th.
Which could well be why Zuckerberg, Pichai and Frydenberg ended up spending Valentine's day talking about the Code.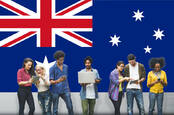 Microsoft tells Biden administration to adopt Australia's pay-for-news plan
READ MORE
"I have been talking to both Facebook and Google over the course of the weekend," Frydenberg told Australian radio current affairs programme AM from the 4:45 mark in this segment. "We have made great progress over the course of the weekend," he added. "I think we are very close to some very significant commercial deals."
Australia's prime minister and communications minister were also kept abreast of the discussions, as were local media proprietors.
Google and Facebook, he said, "are very focussed on what is happening here in Australia, but I sense they are also trying to reach deals. Both the media proprietors and the digital giants recognise that we have something that is workable here in Australia."
Frydenberg again re-iterated that Australia planned to pass the law and knows that the eyes of the world are on its efforts.
Those eyes didn't have long to wait because around two hours after the treasurer's radio remarks, Australian media giant Seven West Media issued this stock market announcement revealing it had struck a deal with Google under the News Showcase programme and says it "recognises the value of quality and original journalism".
Media proprietors and the digital giants recognise we have something workable here in Australia
While Seven West didn't disclose the value of the deal, rival Australian media houses have mentioned a figure of AU$30m a year, or around 2.4 per cent of 2020 revenue. Seven West publishes one metropolitan daily newspaper, but in a one-paper town, plus a host of regional newspapers and operates Australia's second-most-watched television network.
Seven West Media chairman Kerry Stokes thanked Frydenberg, Australian prime minister Scott Morrison and local regulators for creating a Code that "resulted in us being able to conclude negotiations that result in fair payment and ensure our digital future."
He also applauded Google for "taking a leadership position in Australia" and said the search giant "is committed to the spirit of the proposed code."
Other major Australian media companies have called for the Code to become law, presumably because they want to negotiate with its backing. Facebook remains silent.
Keep watching, world. This one is not over. ®