This article is more than 1 year old
Watch this space: Apple offers free repairs for the self-bricking Apple Watch SE and Series 5 wearables
Ladies and gentlemen, please welcome to the stage: Wearable Brick
Apple Watch Series 5 or Apple Watch SE owners can now send their devices for a free service after multiple units of the fancy wristwear refused to charge once entering Power Reserve mode.
Per Apple's own documentation, the issue affects "a small number of customers" (we note it said a similar thing with the Butterfly Keyboard service programme, so take from that what you will) with devices running watchOS 7.2 and 7.3.
Those whose devices are affected were encouraged by the tech giant to place their watch on its usual charger for at least 30 minutes to see if the issue resolves itself. Failing that, Apple said to contact support to request a mail-in repair.
The issue comes from a software glitch, which has since been resolved with the release of watchOS 7.3.1. It goes without saying that if your Apple Watch has completely drained its battery and refuses to charge, updating the software is a non-starter.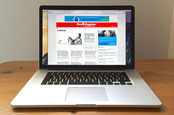 At last! Apple admits its MacBook Pro butterfly keyboards utterly suck, offers free replacements
READ MORE
Several irate Apple Watch owners have taken to the company's support forums to complain about the issue.
"I recently purchased an Apple Watch and it was working fine. It paired with my phone and everything, then it just went into power reserve a week ago. I can't get it to charge, nor can I get it to restart," moaned user Carlislelc.
"I have done everything to get my Apple Watch out of power save mode and nothing is working," said Magsfrye24. "I cannot get my Apple Watch to be turned on [sic] and can't turn off power save mode. It's also been charging non-stop."
Power Reserve mode is the Apple Watch's low-power mode, which typically switches on when its battery drops below 10 per cent. The feature deactivates virtually all of the device's features, save for the always-on display that shows the time, in order to conserve battery life.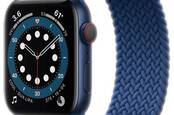 That long-awaited, super-hyped Apple launch: Watches, iPads... and one more thing. Oh, actually that's it
READ MORE
That's not just handy; it's also necessary. Pretty much all versions of the Apple Watch offer around 18 hours of battery stamina – which Cupertino describes as "all day." For comparison, Huawei's Watch GT 2 Pro lasts around six days with normal use, while the WearOS-based Oppo Watch runs around 30 hours between charges.
Released in 2019, the Apple Watch 5 has since been discontinued in favour of the newer Apple Watch Series 6, and can only be bought refurbished, or via third-party resellers.
The current-generation Apple Watch SE is a different kettle of fish however, and was released with the latest crop of pricey wearables in September. Positioned as a plucky mid-ranger, the SE version retails at £269 and has the same fitness features as its pricier brethren, but without the always-on display.
Cheaper still is the Casio W-86-1VQES, which retails at £16.99. While it lacks almost all of the features of the Apple Watch, for example the ability to pay for things with the flick or your wrist or the ability to identify atrial fibrillation through its built-in ECG monitor, it's also highly unlikely to spontaneously decide to brick itself. It'll also leave with you with enough change from a £20 note for a Tesco meal deal. We know which we'd pick. ®