This article is more than 1 year old
Recovery time objective missed by four weeks, but Parler is back online
LA hosting outfit SkySilk puts itself in the hot seat because it thinks other clouds wrongly act as judges
Social network Parler is back online, five weeks after Amazon Web Services told the service company it had breached its terms of service, and therefore shut down its servers.
AWS declined to serve the social network in the days after the riot at the US Capitol, saying Parler users' posts "clearly encourage and incite violence". Parler promised it would improve moderation of posts by its predominantly Trump-following users, but AWS said the social network's plan was not feasible. Several rioters who entered the Capitol posted videos of their activities to Parler after the event.
At the time of the takedown on 10 January, Parler's then-CEO John Matze said the company had anticipated trouble and used bare-metal servers rather than AWS-specific constructs. Matze said that architecture meant Parler would have to rebuild from scratch on another host but predicted that would take "up to a week".
If we allow Parler a full week past Matze's statement, that would make 17 January the company's recovery time objective (RTO). 15 February is 29 days past that RTO.
Parler's notoriety meant much of that time was probably spent trying to find a host that would offer a home to the controversial company.
A little ping, tracert, and WHOIS action suggests Parler's new home is at 216.246.208.249, an IP address in the care of a Los Angeles-based hosting company called SkySilk.
SkySilk CEO Kevin Matossian has confirmed the company hosts Parler. In a statement posted to Twitter, Matossian said his company believes in free speech, but not that service providers should sit in judgement over their clients. Matossian said SkySilk may disagree with some of the content posted to Parler, but that opinions and free speech ought not to be restricted by any person or organisation.
February 15, 2021
Just what Parler told SkySilk about its improved content moderation plans has not been revealed.
SkySilk's acceptable use policy suggests Parler can't expect an easy ride because the hosting company reserves the right to refuse service to "customers or End Users engaged in the dissemination of material that may cause us to be subject to attacks on our network, or that while technically legal, run counter to our corporate principles."
"This type of content may include, but is not limited to, racist, pornographic, hateful material or those which create customer service or abuse issues for us," the policy adds.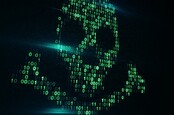 Pirate Bay co-founder criticises Parler for its lack of resilience
READ MORE
The Register searched Twitter for recent posts about SkySilk and can report, as was always likely in the United States' current febrile political environment, that commentary that may well have passed beyond strident and into nastier territory is already easy to find.
SkySilk's policy also states: "We do not review, edit, censor, or take responsibility for any information customers or End Users may create."
While Parler has a new home, Apple's App Store and Google's Play digital tat bazaar do not currently offer its apps. Parler has therefore posted a guide to side-loading Android apps and offers downloads of an .apk file.
Finding a way back into those app stores is the job for Parler's new CEO, Mark Meckler, a right-wing activist whose LinkedIn profile says he founded the Tea Party Patriots organisation and currently serves as president of an organisation called "Convention of States" that hopes to substantially rewrite the US Constitution to restrict the federal government's power. ®