This article is more than 1 year old
Amazon to build its own consumer hardware in India, starting with Fire TV sticks
Minister claims investment attraction regime is working, also asks for help getting products from villages into Marketplace
Amazon.com will make some of its own-brand electronic in India.
The e-commerce giant's decision is significant because in June 2020 India's government announced a policy aimed at making electronics manufacturing the nation's largest industry. That policy called for five "global champions" to manufacture in in India, both for local consumption and export.
The champions didn't get a mention in the Indian government's announcement that Amazon will start manufacturing electronics in India, starting with its Fire TV stick.
But Electronics and IT minister Ravi Shankar Prasad said Amazon will eventually make more stuff in India, for local buyers and as exports, and said the web giant's decision to build stuff locally was made in the context of India's Production Linked Incentive (PLI) Scheme that offers grants to defray the cost of capital expenditure.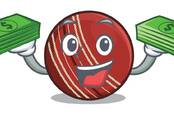 Amazon makes big bet on New Zealand to crack Indian market
READ MORE
But it's hard to assess if Amazon's decision to work in India is significant because the company doesn't break out revenue for its devices or reveal how many it sells. In its most recent quarterly results announcment, Amazon said it sold "tens of millions" of its own devices in the holiday shopping season, has 40 million active Fire TV users worldwide and "hundreds of millions of Alexa-enabled devices in customers' hands." But Fire TV can also be baked into televisions and Alexa can be consumed as an app on Android or iOS.
With India confirmed to make just one product, it is not clear Amazon's arrival is a ringing endorsement of the nation's investment attraction policies.
And that one device won't be a new frontier for Indian manufacturers, as the OS in Fire TV devices is a modified Android, and the machines use Qualcomm SoCs. That's a familiar combination to India's growing legion of mobile phone factories, meaning Amazon is not asking India to develop capabilities it does not already possess.
On the upside, the Fire Stick has sold over a million units in India and has a chance of selling plenty more thanks to Amazon's acquisition of rights to some cricket matches featuring India's national men's team.
Minister Prasad hopes Amazon can help India in other ways. On Twitter he mentioned India's "digital villages", an effort to wire villages so they ca connect to electronic government services and the wider digital economy. Prasad called on Amazon to work with digital villages to help local businesses sell their crafts, and ayurvedic medicinal products, on its colossal global Marketplace of third-party sellers. ®