European Space Agency open to hiring astronauts with a physical disability
'Help Wanted … in Space' signs go up for first time in over a decade
The European Space Agency is about to advertise for astronauts for the first time since 2008 and is open to candidates with a physical disability under a new "Parastronaut feasibility project".
The Agency envisions a Parastronaut travelling to the International Space Station. Any such mission should be "as safe, and as useful, as any other mission of any other professional astronaut."
Persons whose feet or legs have a deficiency through the ankle or below the knee, as a result of amputation or congenital limb deficiency, will be considered. Folks with a leg length difference will also be considered, as can persons of short stature (<130 cm) will also be considered.
The ESA hasn't set a timeframe for the project. "We know there are many unknowns in this endeavor," says the Agency's announcement of the program. "At this time, we also do not know if we can identify answers to all of the questions. However, it takes courage to start, to make the first step, and that is what we are doing ".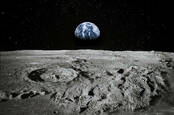 ESA signs off on three more service modules for Moon mission – despite agency boss casting doubt on 2024 landing
READ MORE
News of the Parastronaut program was released alongside an announcement that the ESA will soon advertise for new astronauts. The Agency wants more crew, and a more diverse crew as only one of its current roster is a woman.
Applicants need to be a citizen of an ESA member state or associate nation, and hold a Master's degree in natural sciences, medicine, engineering, mathematics, or computer sciences. Applicants with a degree as an experimental test pilot and/or test engineer from an official experimental test pilot school will also be considered. Fluent English is required and proficiency in other languages is welcome.
Applications will be open until May 28th, with selections due to be announced by October 2022.
The ESA hasn't said how many astronauts it plans to hire but says they can expect full-time jobs and "will be trained for long-duration or complex space missions."
Applications will open on March 31st. So if you see "Astronaut wanted" ads the next day, it's not joke. ®