This article is more than 1 year old
Nominet claims effort to replace its board with 'safe hands' is invalid, refuses to put it to member vote
Having apparently lost, UK registry operator tries desperate legal gambit
The UK's internet registry operator Nominet has claimed that an effort to remove members of its board and replace them with two caretaker directors is not legal and is refusing to put it to a member vote.
The move appears to be a desperate gambit by the organisation's CEO and non-elected board members to keep their jobs after it became clear last week that they will lose the vote at an extraordinary general meeting (EGM).
In the past week, a further 60 members have said they publicly support the campaign for reform. That brings the total number to 279, representing 62 per cent of its largest 50 members. Just as significantly, one of Nominet's largest members, Google, has said it would abstain from the vote, making it a virtual certainty that the vote will pass the 50 per cent threshold.
Nominet's response has been to try to undermine the EGM itself. The demand to call the meeting came with two proposed resolutions: first, that three staff members, including the CEO, and two non-elected board members, including the chair, be removed from the board; and second, that two new, named directors be appointed in their place.
The registry operator claims the second resolution is not legal. "We have unequivocal advice that the second resolution, seeking to designate Sir Michael Lyons and Axel Pawlik as Directors is invalid and cannot be put before members," Nominet's chair Mark Wood said in a message posted to its website. "We have reviewed this carefully with our legal advisors, and independent counsel, who have all advised us that this is the case."
Nominet's legal logic is that "members may appoint directors only through the elections process specified by our constitution, articles and bylaws, and the maximum number of member-elected Board seats are already filled."
Stable genius
While it says it will still put the first resolution to members, Nominet's board claims that without the second resolution, a vote to sack board members would destabilise the organisation.
"In light of this, we are even more concerned about the potential impact of the proposal to remove five appointed directors, including the entire executive team plus two appointed directors, including the Chair," its note reads.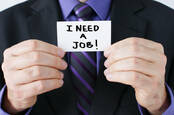 Faced with the sack, Nominet CEO half-apologizes for taking the 'wrong tone,' asks angry members to hear him out
READ MORE
"Doing so would have a critical destabilising impact, leaving the company leaderless and facing a potential exodus of the highly-skilled staff we depend on to maintain the complex registry service we provide."
The note also points to a series of reforms that the board proposed last week in an effort to win back votes, including a freeze in director pay and .uk domain prices for two years, doubling the amount of money it gives to public benefit causes, investing more in the .uk registry, launching a new effort to communicate with members, and providing more information about its offshoot commercial enterprises. Those reform efforts were largely rejected as being too little, too late.
In response to the board's refusal to admit the second resolution naming new directors, the PublicBenefit.uk campaign, which is spearheading the call for changes, accused Nominet of "11th hour legal chicanery," and said it was confident the EGM notice was legal.
"We sought legal advice before we started and believe both resolutions are valid," it tweeted. "If you're truly worried about stability, resign and appoint the Directors the members want?"
It also noted that "the remaining board can simply convene after you've left and appoint Sir Michael Lyons and Axel Pawlik…" But even if the campaign gets its own legal opinion that rejects Nominet's argument, Nominet has made it plain that it intends to move ahead with the EGM without the second resolution. A new EGM webpage has gone up on the Nominet website titled "why you should vote no" even though it has yet to give an official date for the meeting.
Jaws of victory?
The decision by Nominet's board to effectively admit it has lost the support of a majority of its members is a sign of just how successful the campaign against them has been.
Within a day of launching, the protest campaign flew past the five per cent member support needed to legally oblige Nominet to call an EGM. Within a week it was over 15 per cent and currently stands at 17.3 per cent of all member votes. Given that Nominet's elections rarely gather more than nine per cent of total member votes, the support so far is a sign of widespread anger and frustration at the organisation's current management.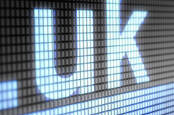 Nominet faces showdown with British internet industry: Extraordinary vote called to oust CEO, board members
READ MORE
The campaigners, led by the CEO of hosting company Krystal Simon Blackler, claim that Nominet's executives have spent tens of millions of pounds from its monopoly on .uk names on a series of failed commercial enterprises whose finances it has obscured.
At the same time, the same execs have paid themselves double-digit pay rises and slashed the money paid to public benefit causes. Smaller members are also annoyed at a long series of decisions made by Nominet over the past few years that actively ignored their concerns.
Legally, Nominet remains a not-for-profit member organisation with a public benefit remit, and so members are in a position to both insist on an EGM and get rid of board members if they can garner sufficient votes.
The board is gambling, however, that without the ability to introduce new directors to run the organisation until a new election is called that members will shy away from voting them off. It's a desperate but politically shrewd tactic: the inclusion of two highly respected figures in Sir Michael Lyons and Axel Pawlik created the situation where a new board would be better qualified than the existing one.
The A-team
Sir Michael Lyons is a former chair of the BBC and was actually commissioned by Nominet in 2015 to review the organisation. His subsequent report recommended a series of reforms that Nominet rejected, much to the anger of its members, in large part because they would have limited the board and CEO's powers to do what they wanted with the organisation. Lyons has promised to revisit those reforms, six years later.
Meanwhile, Axel Pawlik is an internet industry veteran having served as managing director for RIPE NCC for 20 years and is regarded as both a safe pair of hands, as well as representing a return to Nominet's non-profit roots and focus on the internet registry business. This contrasts with the commercial forays into autonomous vehicles, white space spectrum management, and the internet of things, that current CEO Russell Haworth has pushed for and then retreated from.
Without those two men in a position to take charge immediately after the EGM, Nominet has argued that the organisation would effectively be leaderless until an election could be called.
"If Sir Michael and Mr Pawlik would like to be member-elected candidates for the board, they are welcome to stand in a future election," a separate letter [PDF] sent to the PublicBenefit.uk campaign read.
Nominet is attempting to put the same pressure exerted on its board back onto the campaigners: by preventing a smooth transfer of power, and opening the door for claims that a yes vote is a vote for instability. In its letter to PublicBenefit.uk, the board says: "We invite you to withdraw your request for an EGM."
And in a sign that Nominet is likely preparing to launch personal attacks on members that stand against it - something it has done repeatedly in the past - chair Wood ended the board note by associating the entire enterprise with Blackler, even using just his first name. "The board is unanimous in its view that Simon's proposed resolution should be rejected," it reads.
Nominet is obliged to publicly acknowledge the EGM within the next week, and hold the meeting within 28 days of that announcement. ®