This article is more than 1 year old
Texas blacks out, freezes, and even stops sending juice to semiconductor plants. During a global silicon shortage
Do y'all think Samsung might rethink plans to spend $$$ down there?
As winter storms cause power outages across the United States, a lack of juice in Texas has led to Austin's fabs shutting down.
Texas's main power grid, managed by the Electric Reliability Council of Texas (ERCOT), is a separate "electrical island," that fiercely guards its independence from other networks in America, thus avoiding federal regulations. It ordinarily sells some power to Mexico, and while it maintains links to other parts of the United States, to again export power, it does not typically draw from those electrical ties.
That approach may have exacerbated an already dire situation unfolding in the US state over the past 48 hours. A polar vortex caused temperatures to plummet and snow to blanket three quarters of the continental USA, including Texas, driving up demand for energy. Texas's self-contained grid buckled under the weight: many of its power-generating assets froze and stopped working properly in the unusual weather, and it did not or could not obtain supplies from elsewhere, all leading to prolonged blackouts.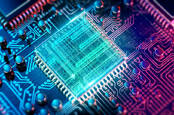 TSMC to build new 5nm chip factory in Arizona with US government backing
READ MORE
The city of Austin is home to fabs run by Samsung, NXP, Infineon, and others. Like all such plants, they're power-guzzlers – or rather, they were until the supply was switched off this week.
The Austin-American Statesman reported that the shortage of power left about 200,000 homes, and thus millions of folks, without electricity in dangerously low temperatures for more than 36 hours. From dark and cold homes, citizens began to grouch about business users that clearly had the lights on while domestic users shivered.
Austin Energy eventually told business users – among them the aforementioned semiconductor giants – to halt local manufacturing operations. Austin Energy reported that all the approached businesses complied, and power to manufacturing facilities were cut.
Q: What about large businesses?
Sargent: We reached out to our large customers to conserve. Those of our customers who have backup generation, we curtailed them. We then reached out to others and asked them to shut down.

— Austin Energy (@austinenergy) February 16, 2021
While endangering residents in favor of continued manufacturing is obviously inadvisable, stopping semiconductor production mid-cycle can damage products. And fabs aren't like light switches that flick back into full operation. And seeing as the world is in the grip of a semiconductor shortage that has kept memory prices high for years and seen car-makers Nissan and Honda reduce production, production disruptions are unwelcome.
Complicating the situation further is that Samsung has shortlisted Austin as the location for a new chip plant, and is seeking big tax cuts as it plays off Texas and other states in an effort to find best place to invest. And there are alternatives out there. Samsung is already considering New York and Arizona.
Blackouts forcing production halts therefore seem unlikely to go down well in Samsung's boardroom. ®