This article is more than 1 year old
Cambodia to force all internet traffic through national 'Internet Gateway'
De facto one-party state decrees censorship scheme that sounds a lot like China's Great Firewall
Cambodia has formally announced a National Internet Gateway that will filter all traffic coming into the country, or traversing networks within its borders.
In a decree posted to Facebook on Wednesday, the nation outlined a system that resembles China's notorious Great Firewall.
Cambodia's decree says the Gateway will strengthen the efficiency and effectiveness of national debt collection, national security protection and help maintain social order and culture.
All local ISPs and telcos will have to route traffic through the Gateway. Any that don't may have their bank accounts frozen, or licenses revoked.
The decree outlines a loose plan to operate the Gateway, control all incoming traffic and even bill ISPs and telcos to use it.
Early versions of the Gateway proposal were criticised for giving the government power to censor content and therefore restrict democracy.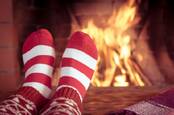 If you want to leg it through China's Great Firewall, don't forget to pull on your newly darned Shadowsocks
READ MORE
The new decree outlines an appeals procedure that empowers Cambodia's Council of Ministers to make a final decision about blocked content. This sounds great in theory, but not so much in reality because Cambodia is a de facto single-party state in which opposition parties are banned and the government holds all 125 seats in Parliament.
Chak Sopheap, executive director of the Cambodian Center for Human Rights, tweeted that the timing of the Gateway decree was "particularly concerning as the last few years have seen a sharp increase in the number of citizens being threatened, harassed and even prosecuted for their use of the internet and for exercising their right to free speech on online platforms."
Nonprofit advocacy group Human Rights Watch, in an article on its site, quoted its Deputy Asia Director Phil Robertson as saying: "Prime Minister Hun Sen struck a dangerous blow against internet freedom and e-commerce in Cambodia by expanding the government's control over the country's internet."
Robertson added a call for governments and businesses to demand its reversal and later referred to the decree as the "missing tool in the government's toolbox for online repression."
Service providers have been given until February 2022 to rebuild their networks so they connect to the Gateway rather than other routes. ®