This article is more than 1 year old
India splashes cash to lure telecoms and network kit-makers in need of manufacturing muscle
Wants big players to build locally for locals, then build export capability
India has created a new tech manufacturing investment attraction fund, this time for telecom equipment and enterprise networking kit.
Details of the new Production Linked Incentive (PLI) Scheme for Telecom and Networking Products have not been posted, but previous Indian PLI schemes aimed at consumer electronics and other devices have seen India subsidise the acquisition of land and construction of factories for both foreign and domestic investors.
The new scheme explicitly aims to make India both a producer of products for local consumption, and an exporter.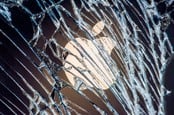 iPhone factory workers riot over unpaid wages in India
READ MORE
The Register understands that this scheme aims to have more 5G and 4G networking kit made in India, along with enterprise hardware such as routers, and perhaps also smaller products like customer premises devices. Investors may find one big customer waiting: Indian carrier Jio Platforms, which says it has designed its own own 5G equipment and plans to both use and sell it.
The scheme has around US$1.6bn of incentives to share.
India's strategy for such schemes is to make multinational companies aware they'll have easier access to its market if their kit is locally made. Manufacturers with big investments in China are another target, as it is felt the Coronavirus pandemic and US sanctions have shown that a diverse manufacturing base is highly desirable. China itself is a target, too, as Huawei's pariah status in many nations means carriers will need someone to make the 5G kit they'll need to acquire.
Those propositions will be put to the test from April 1st, when the new scheme comes into effect.
India's last PLI seemingly lured Amazon to its shores and saw Samsung expand its activities. But manufacturers investigating India will also be aware of the December 2020 riots at an iPhone assembly factory near the city of Bengaluru. ®