Google calls in Women in Technology Hall of Famer to lead new Responsible AI group amid internal strife
Move follows ousting of ethics expert Timnit Gebru
---
Google has reshuffled the management team overseeing its Ethical AI group months after it ousted one of its star researchers, a controversial move that sparked public anger and internal revolt.
Marian Croak, 66, an engineer who began her career at Bell Labs in 1982 and is currently VP of engineering at the Chocolate Factory, will now lead the web giant's newly established Responsible AI faction. She will be in charge of ten teams, one of which includes Ethical AI, and report to Google's head of AI, Jeff Dean, we're told.
"This field, the field of responsible AI and ethics, is new," said Dr Croak – who is among the Hall of Fame of Women in Technology International – in a video interview today.
"Most institutions have only developed principles, and they're very high-level, abstract principles, in the last five years," she told her interviewer, fellow Googler Sepi Hejazi Moghadam.
"There's a lot of dissension, a lot of conflict in terms of trying to standardize on normative definitions of these principles. Whose definition of fairness, or safety, are we going to use? There's quite a lot of conflict right now within the field, and it can be polarizing at times. And what I'd like to do is have people have the conversation in a more diplomatic way, perhaps, than we're having it now, so we can truly advance this field."
Big job to do
Croak is taking the reins during a tumultuous time. Not only are essentially all Google staff working from home during the pandemic and have to collaborate with one another virtually, she will have to deal with the fallout from the sudden exit of the Ethical AI team's co-lead Timnit Gebru.
Gebru, a top-tier academic in ethics and artificial intelligence, was forced out of the internet giant at the end of last year in controversial circumstances. She said she was ousted for sending a lengthy email to the Google Brain Women and Allies internal mailing list railing against the corporation's failure to hire more women and people-of-color engineers. Google claims that there is more to the story.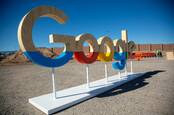 Labor watchdog accuses Google of illegally firing staff in union-busting push – as AI ethics guru Dr Timnit Gebru is pushed out
READ MORE
Tensions were rising between Gebru and management after she was told to retract her name from a paper she had co-authored on the dangers and risks of producing and running massive language-processing models – such as the ones Google uses to provide translation services and the like. In a memo to staff, Dean claimed the paper was not up to scratch, and that it didn't include enough references to previous research.
Gebru was given feedback on the paper anonymously from other Googlers, and wanted to know who had said what in the internal review. She told her bosses she would prefer to remain at Google only if certain conditions were met, and decided to take a break from work. She returned to find that her requests had been accepted as a resignation letter after management declined to agree to the conditions proposed.
Many were left shocked and horrified. Members of her old team and many researchers in the machine-learning community were openly disappointed that Google had lost one of its star ethical AI researchers. An online petition has garnered massive support for Gebru.
Margaret Mitchell, the other co-lead of the Ethical AI team, attempted to investigate the ousting, and found herself locked out of her corporate work account.
Gebru took to Twitter to vent her frustrations at Croak's new role.
It's like I'm in the middle of a never ending nightmare of a gaslighting train that will never be over. That's the only way I can describe how I'm feeling right now. I don't really have the words.

— Timnit Gebru (@timnitGebru) February 18, 2021
Megan Kacholia, who oversaw the Ethical AI team during Gebru's exit, will continue to manage researchers in AI teams within Google. CEO Sundar Pichai promised to investigate the circumstances under which Timnit departed the company. Google declined to comment on the record. ®