This article is more than 1 year old
Big Tech workers prefer 3 days at home, 2 in the office. We ask Reg readers: What's your home-office balance?
Little love for a return to the five-days-on-campus week, Blind survey shows
Poll It seems workers at big-name technology companies aren't that displeased at last year's pandemic-induced work-from-home rule – and, while popping into the office every so often still has its adherents, the majority of polled techies don't want to spend more than two days a week rubbing shoulders with coworkers.
A survey [Google Sheet] of nearly 2,000 employees on Big Tech community hub Blind found that the most popular choice (34 per cent) of office-home balance was three days a week commuting from the bedroom to the sofa, and two days in the office.
Only five per cent wanted a full return to five days a week of office life, whereas almost a quarter were fine never to go back and stay working from home full time.
Top of the stay-at-home league was real-estate marketplace Zillow, with six of admittedly only ten respondents in favor of working from home all week. With larger sample sizes, 35 per cent of Adobe respondents, and 31 per cent of Intel, for example, preferred to stay away from the office all week. Interestingly, no one at Goldman Sachs (all right, so Blind includes fintech, too) nor Square wanted the five days at home option nor even just having one day in the office; 50 per cent at both organizations wanted three days at home and two days at the office.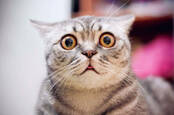 Hey, maybe we should all be cat-faced eco-warriors on our daily video chats
READ MORE
"Yes, meetings start earlier and end later now, but I have put my foot down and am protecting my time, and I have seen the meeting hours scaled back recently due to universal fatigue," said one Microsoft respondent on working from home. "Plus, once enough people go back into the office -- and we are also able to go out and have social lives again-- the calendar will right itself."
From Amazon, Facebook, and Qualcomm to Cisco, IBM, and VMware, the majority of polled techies think two days in the office and three days at home is the ideal working week.
"I would rather prefer one week a month for the team to be in office together.... spread out different teams for different weeks. And one more week for cross team whiteboarding/brainstorming activities where only invited folks show up in person," said a PayPal respondent.
"Allow RV parking or make sleep pods available for folks who don't want to drive back during that 'office' week (allows one to live farther away from the crowded Bay Area). Solves the expensive real estate problem for both employee and the employer. Less travel solves traffic congestion."
If the past year of largely office-free life for tech workers has taught us anything it's that working from home is doable if not preferred, though many of us miss at least some days of office life. It's clear that the COVID-19 situation has done what 10 or more years of the working-from-home movement could not: convince management that it can work.
What do you think? Vote below, please, on your preferred and current home-office balance, and let's all compare the results to the Blind survey. ®