Huawei has lost its novel endeavour to use a 1879 law in London as part of its efforts to get CFO Meng Wanzhou out of a US extradition tussle in Canada.
The complicated High Court application was about letting Meng (and Huawei) obtain copies of internal documents from British multinational bank HSBC about a Powerpoint presentation the CFO gave to a senior bank staffer, as reported last week from the hearing.
Meng, with the support of Huawei, had tried to use the Bankers' Books Evidence Act 1879 (BBEA). Section 7 of the 19th century act says courts can order banks to hand over copies of "any entries in a banker's book" to third parties engaged in a lawsuit.
The Huawei finance chief's lawyers, led by barrister James Lewis QC, had argued that the BBEA gave them the legal power to force HSBC to hand over copies of internal documents referring to Meng's Powerpoint deck. These, Lewis argued, would allow the CFO to prove in her Canadian case that she should not be extradited.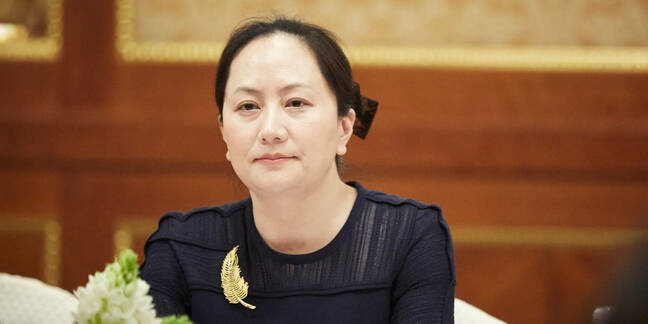 Meng Wanzhou at a conference in Milan back in 2018
"In my judgment," said Mr Justice Fordham this morning, "if it were correct in law that records maintained for regulatory compliance constitute the extended category to whom access can be granted under section 7, it would follow that it is incumbent on the applicant to specify records sought and reference them to a specific regulatory duty to maintain those records."
The judge dismissed Meng's application because her lawyers didn't prove that the BBEA applied to court cases outside the UK – and they also failed to show that HSBC had a regulatory duty to keep records of internal discussions about the Powerpoint presentation. Without that duty, said the judge, section 7 didn't apply and so the documents didn't have to be disclosed.
Lewis told Mr Justice Fordham that while the US prosecutors have these documents, they are refusing to disclose them in Canada.
Meng is currently under arrest in Canada trying to stave off a US extradition attempt. The Americans say she was director of a Huawei-linked shadow company set up to evade US sanctions on Iran, thereby breaking US law. Prosecutors also claim she committed fraud by lying to HSBC about the shadow company's Iranian dealings, persuading the bank to break the sanctions under false pretences they were above board.
The CFO (and Huawei) deny all wrongdoing and insist the extradition attempt is so the Americans can use her as a hostage for political negotiations with China: Meng is the daughter of Huawei founder Ren Zhengfei (she adopted the family name of her mother, Meng Jun).
The Canadian extradition proceedings continue. ®
Similar topics