This article is more than 1 year old
Doctor, I think I have an HDMI: Apple starts investigating M1 Mac Mini graphics issues
Time to do a test for clear media after world+dog starts seeing pink squares
Apple is investigating a weird graphical glitch in the latest M1 Mac Mini, which sees intrusive pink squares spontaneously appear on the display.
The issue primarily affects those connecting to an external display using the Mac Mini's HDMI connection. The M1 Mac Mini is presently the only device in Apple's line-up that includes native HDMI support, with other devices connecting to an external display via USB-C/Thunderbolt.
Apple has reportedly informed service providers it is aware of the issue, according to a memo obtained by MacRumors. It also offered some (slightly obvious) troubleshooting tips. Users are advised to put the Mac Mini to sleep for two minutes, wake it, remove and re-insert the HDMI cable, and rejig the display resolution.
Others, including prolific Apple vlogger Luke Miani, have reported some success with merely unplugging the HDMI cable then putting it back in.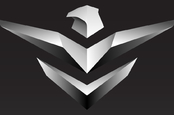 Malware monsters target Apple's M1 silicon with 'Silver Sparrow'
READ MORE
The issue has seemingly dogged Mac Mini owners since the device's launch in November, as Reddit and official Apple Support Forum posts attest.
One post, from November 21, 2020, states: "I received my M1 Mac mini on Tuesday and didn't experience any problem until today. Turned it on and noticed some small pink squares moving around my monitor. They would change position as I opened a folder or right clicked on something."
It's not clear whether this issue is hardware or software-borne. If the issue is merely software-based, it could disappear with a future update to MacOS 11 Big Sur. If the problem lies with the GPU housed in the M1's SOC, things become more complicated.
Apple has a blemished past when it comes to dodgy graphics kit. In 2013, it was forced to open a replacement programme for mid-2011 iMacs kitted out with fault-prone AMD Radeon HM 6970M graphics cards. Given these are discrete components housed on a dedicated daughterboard, it was a fairly straightforward (albeit, for Apple, expensive) fix that just involved yanking the fault-prone part.
On the laptop front, the 15-inch and 17-inch 2011 MacBook Pro also suffered from widespread graphics card failures, caused by poor thermal management and some spectacularly shonky soldering. Although the Radeon GPU on that year's MacBook Pro was integrated into the logic board, punters who missed the window to return their machines to Apple could solve the problem by falling back to the integrated Intel graphics through a software patch, or by performing some board-level soldering to remove a problematic resistor.
The M1 is a different kettle of fish. There's no Intel or discrete graphics to speak of, just what exists on the SoC, which precludes some of the workarounds used with the 2011 iMac and MacBook Pro. If this is a hardware issue (which is not yet certain), it's hard to see how Apple will be able to resolve it without doing a recall. And while Apple could easily swallow the cost, it would be a humiliation.
Apple is expected to release Big Sur 11.3 in the coming weeks. We'll be keeping an eye out to see if it includes a fix for the Mac Mini's GPU woes. ®