Australian government fights Facebook news ban by threatening 0.01% of Zuck's ad revenue
Talks continue but pay-for-news law won't be amended
---
Australia's finance minister says it is his "expectation" that the nation "will pull back from advertising on Facebook" while The Social Network continues to prevent the sharing of links to news stories in the nation.
Facebook banned the sharing of news links from Australian outlets, and all links to news articles for Australian users, in response to the nation's News Media Bargaining Code and its requirement that The Social Network™ pay for the right to have its users post links to Australian publishers' news content.
Google opposed the Code but has struck deals with Australian publishers. Facebook last week imposed its ban with no warning.
In a Monday morning interview, minister Simon Birmingham described Facebook's actions as "terrible activity … pulling down sites inappropriately" and accused the company of "seeking to exert power or influence over our democratic systems."
"We won't tolerate that and we will be standing firm on the legislation," Birmingham said.
Hence the ad-buying ban.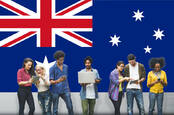 Microsoft tells Biden administration to adopt Australia's pay-for-news plan
READ MORE
Australia's government is thought to spend up to AU$10m (US$7.9m) a year on advertising with Facebook. Which is back-of-the-couch money for The Social Network™ as it racked up $86bn in revenue in its 2020 financial year. Australia's government is therefore threatening to deprive Facebook of 0.009 percent of FB's annual sales if its ban runs for a year.
Facebook will hardly notice even a full year's absence of Australian government advertising, and would probably not miss the nation's 14 million daily Facebook users either amid the sea of around 1.8bn or so humans who log in each day.
A small number of those people live in the South Pacific, a region where dominant telcos zero-rate Facebook traffic and the site has therefore become disproportionately popular. Most South Pacific nations are small and have developing economies, so newspapers are few and far between. Which is why Australia therefore funds its public broadcasters to publish news relevant to the region.
But that content has also fallen foul of Facebook's ban on sharing links from Australian news outlets.
Facebook has – stop us if you've heard this one before – apologised for inadvertently blocking non-news outlets and promised it will do better in future by, among other things, having humans participate in an appeals process.
The Social Network™ has also come back to the negotiating table with the government and with Australian media outlets. Minister Birmingham indicated that the law enacting the Code won't change. Reports suggest that Facebook has resumed talks with Australian publishers but insists any deals will be torn up if the Code becomes law, which looks likely to happen this week. ®
Bootnote
According to BuzzFeed, FB CEO Mark Zuckerberg personally intervened to ensure that while his antisocial network banned bonkers rant-o-matic Alex Jones from the platform, posts in support of the internet shock-jock would remain, allowing people to continue spreading Jones' unique brand of made-up nonsense. Zuckerberg, we're told, did not see Jones as a hate figure.