This article is more than 1 year old
China sets new rules for Ant Group to play by if it wants to think again about a float
Banks given limits to their involvement with web giants' online lending operations
China has set out new rules for lenders that operate online, and they'll probably make life harder for Alibaba's financial services limb, the Ant Group, should it consider another attempt at a stock market listing.
Ant Group's float was on track to break all-time records by delivering a valuation of $200bn and around $37bn in cash. But just two days before it was due to hit China's STAR board and the Hong Kong Stock Exchange, China halted the listing, citing concerns over Ant's lending business and its potential to destabilise the nation's economy.
Beijing fears that outcome because China's tech giants operate giant e-commerce portals, payment services and loans, a combination that gives them clear incentives to get their users in hock. The web giants lending facilities do have the upside of making credit more easily accessible in a nation where many don't have a relationship with a bank, but they're also risky as some loans are peer-to-peer and therefore less-regulated and harder for regulators to observe.
Ant's IPO would have infused it with billions, but that cash and the company's complex ownership structure made Beijing nervous and authorities therefore promised to set new rules for online lenders. On Saturday they delivered a notice and detail on the new regime.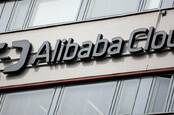 Alibaba Cloud turns its first-ever profit, shows its sales are a fifth of that of Amazon Web Services
READ MORE
The key new requirement is that commercial banks must play with a lending partner for internet loans and must contribute at least 30 percent of the capital. Banks are also restricted from having more than a quarter of their tier one capital tied up in internet loans issued with a single partner, and no more than 50 percent of their loan books allocated to internet loans.
Banks have until July 17th to get that done.
And Ant Group? The rules mean it will need to stump up more cash as part of every loan it issues.
What that requirement means for China's internet lenders and Ant Group remains to be seen. Complicating matters is that Alibaba founder Jack Ma's reaction to the pulling of Ant's float featured the kind of criticism that Beijing finds upsetting. Ma disappeared from view for three months after the IPO was called off, re-surfacing briefly in January 2021.
Contrition, as well as compliance, may be needed, for Ant to again seek a listing. ®