This article is more than 1 year old
Slow your roll: LG reportedly puts new smartphone on ice as it mulls future in market
Display-tastic firm's work on flashy CES kit said to have been paused
LG has reportedly put its novel rollable phone on ice, telling suppliers to pause work on the project as it re-examines the long-term viability of its loss-making mobile business.
LG introduced its rollable phone – dubbed Project Explorer – at last month's CES 2021 trade show. Whereas traditional foldable devices use a hinge mechanism to shift between phone and tablet modes, this proposed device houses the extra screen real estate on a spool mechanism. Project Explorer was expected to see a release in the second half of this year, although with today's news that is looking more and more unlikely.
LG was an early adopter of Android, releasing its first device in 2009, when the mobile market was surprisingly competitive and hadn't coalesced into an Android/iOS duopoly. Even a few years later, in 2012, it was still protesting that it "wasn't walking away from Windows Phone..." and told The Reg at the time it was just "focusing on Android because that's where the demand is".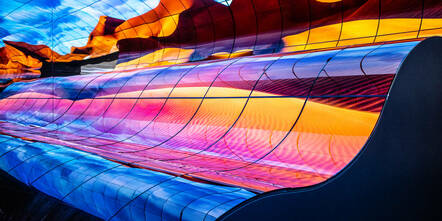 LG's wall to ceiling OLED Ultra HD HDR10 Smart Premium TV on display at IFA in Berlin back in 2019
It later played an instrumental role in popularising the mobile operating system, working with Google on several Nexus flagships. Quality control issues, paired with competition from new entrants like Xiaomi and OPPO, caused the firm to gradually lose market share.
Today, LG's sales share is barely a rounding error in most markets, with a couple of exceptions, including South Korea where it had more than a 10 per cent share of sales in 2020, and in North America where, according to Gartner, LG was the third highest selling phone brand in Q4, trailing Samsung and Apple.
In its home market of South Korea, LG accounted for 13 per cent of end-user sales during Q2 2020, according to Counterpoint Research. In North America, LG is the third-largest vendor in terms of shipments, according to Q4 2020 figures from Gartner. It sent 4.69 million units to the channel, trailing Samsung (7.48 million) and Apple (30.7 million).
It's not for lack of trying, however. Of late, LG Electronics has doggedly tried to reverse its fortunes, appointing Kwon Bong-Seok as CEO in December 2019. Kwon previously led the firm's TV and smartphone business, and played an instrumental role in its early successes. The following month, he promised LG's smartphone unit would return to profitability in 2011 on the back of smartphones with "some wow factors" that would set LG apart from its myriad competitors.
The first such device was the LG Wing – a novel but poorly received dual-screen phone that housed its second display on a rotating mechanism. LG's woes were compounded further by the COVID-19 pandemic, which dented global smartphone sales across the world.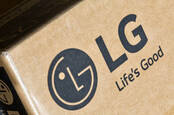 Leaked memo suggests LG is thinking about quitting the smartphone biz in 2021
READ MORE
LG has since said it is considering whether to retire from the mobile market altogether. Although no decision has yet been made, LG could conceivably sell its business to a competitor, or merely wrap up operations and focus on its bread and butter: appliances, TVs, and components.
The Mobile Communications division at LG reported a revenue drop of 12.5 per cent year-on-year in 2020 to Korean Won 5.217bn (£3.3m) and recorded an operating loss in each quarter of the year.
LG isn't the sole firm with plans to enter the rollable phone business: OPPO and TCL are also currently experimenting with the form factor but that doesn't mean it'll see light of day. ®