This article is more than 1 year old
Apache foundation ousts TinkerPop project co-founder for tweeting 'offensive humor that borders on hate speech'
ASF board member resigns in protest of org's online chatter 'policing'
The Apache Software Foundation (ASF) has removed Marko Rodriguez from the TinkerPop project he co-founded because his provocative Twitter posts were said to have violated the ASF Code of Conduct.
"I was removed from the project I started 11 years ago for 'publishing offensive humor that borders on hate speech,'" Rodriguez explained in an email to The Register. "However, now that Big Tech has secured the ASF board, it is a way to 'shut me up' about the monopolistic practices of Big Tech."
Rodriguez argues that "woke culture" is a creation of "Big Tech," and that it serves to protect the industry's economic monopoly "by monopolizing the ideology of the people."
Asked whether he sees the problem in light of the content-moderation challenge faced by social media services, which police speech without clear, consistent rules or due process, he said not at all.
"I like to tweet, so I tweet. If Apache likes to police tweets, then may they police tweets," Rodriguez replied. "The question becomes: do they really like to police tweets? Are they finding as much joy in policing tweets as I find in tweeting tweets? If so, then we are both happy and the world rejoices. If not, then how can we help Apache find joy … For joyless people ultimately impede those that do find joy in what they do."
In a subsequent message he noted he has received death threats demanding he apologize for his thoughts, and that those people always assume he's a Trump supporter. "I've never voted," he said. "I simply don't care."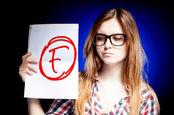 Hate speech row: Fine or jail anyone who calls people boffins, geeks or eggheads, psychology nerd demands
READ MORE
When the members of the TinkerPop project – a graph database and analytics framework – discussed the tweets, they said something along the lines of: "Marko has a non-Apache affiliated Twitter account that presents racy satire. It is not in our right to tell him he is wrong." At least that's how Rodriguez tells it. The ASF board, however, overruled the findings of the TinkerPop project members, and claimed he broke the foundation's Code of Conduct.
The board's decision to thus oust Rodriguez, a veteran computer scientist and CEO of graph and stream computing consultancy RReduX, prompted ASF board member Niclas Hedhman, one of nine, to resign from the non-profit to protest what he characterized as "cancel culture."
"When the internet was new, we all knew that a written message is flawed and any perceived wrong-doing is likely because I am reading it wrongly," Hedhman lamented in an email to The Register. "Now, it is the opposite. All words/sentences are interpreted in the most absurd way possible, assigning malice when there clearly isn't any or the other way around. Newspeak is in full swing, and professional victimhood is elevated to religion, complete with hierarchy, clergy, constituents and scribes."
The Register received an email from an internal ASF mailing list that documents Hedhman's argument to the board opposing Rodriguez's removal from the TinkerPop Project Management Committee on the grounds that the accusations are false.
The claim that Rodriguez published his tweets to the private@tinkerpop mailing list are untrue, insisted Hedhman, as he said is the claim that Rodriguez used the ASF resources to humiliate people.
A Twitter feed maintained by Rodriguez had 45 followers at the time this article was filed. Its content is deliberately engineered to offend everyone, achingly so. We could tell you it is lazy and punches down, which are both kryptonite for good satire, but instead we'll invite you, if you so care, to look and form your own opinion.
We also note that Rodriguez's personal Twitter feed is permanently banned, removing all of its tweets. To us, it is not clear at this time which of his tweets or profiles drew the foundation's ire in particular. Some tell us it was this personal @twarko account that led to Rodriguez's removal.
The ASF board has not yet published its February board meeting minutes nor approved the February minutes for the TinkerPop project, which may or may not shed further light on the objections made to Rodriguez's posts.
Asked to comment on the situation, a spokesperson for the ASF offered little in the way of detail.
This action was taken, in accordance with the ASF Bylaws, to protect our community of contributors
"The ASF Board of Directors removed an individual from an organizational committee that makes decisions on behalf of one of our many projects," the spokesperson said. "This action was taken, in accordance with the ASF Bylaws, to protect our community of contributors."
Rodriguez provided The Register with a copy of an email he sent to the board, urging them not to be "another organization of fools that sway in the breeze of the mob's zeitgeist." While he says he hasn't received a response, he did note that other ASF members have left the organization because they objected to having their views, rather than their code, reviewed.
Hedhman acknowledges that Rodriguez's posts have been controversial but he argues that's allowed in the United States.
"The tweets in question were obvious satire, 'bad/dark humor' and trolling for the sake of making people upset," said Hedhman. "It was the essence of why I am not on Twitter and think it is the worst plague that has been inflicted on humans in recent years. I didn't like Marko's tactics, but I can understand his angle."
Hedhman said the ASF board's response is proof that "exercising your US constitutional rights will put you in a lot of trouble."
"If speech is not allowed to be offensive, it would not need protection," he said. ®
Editor's note: This article was revised after publication to make clear it's not obvious which of Rodriguez's online profiles led to his removal.