This article is more than 1 year old
DataStax 'pauses' AIOps database project to figure out exactly what AIOps is
Some enterprise folk less keen on cloudy machine learning
Cassandra database slinger DataStax has "paused" its AIops project, Vector, while it figures out what exactly AIops is.
A sort of automated database help function, the Vector project was launched in June last year to offer operators and developers the DataStax "knowledge base and provide near real-time expert advice, knowledge, and skills," according to the firm.
Speaking to The Register this week, Ed Anuff, DataStax's chief product officer, said that after an extensive beta programme of Vector, it was time to pause the project and reflect.
"The purpose of running the beta was really to understand what it was that people wanted to see in the final product," he said.
"There were a lot of different expectations as to what the product should do: some people wanted a AIops to offer recommendations, other people wanted it to be a complete self-driving car of the databases," he said.
The cloud/diverse datasets issue
The second thing DataStax found was that users could not agree on whether the product should be powered from the cloud or not.
While some people were very comfortable with the idea of installing an agent that would connect up to the cloud, others, particularly enterprise customers, wanted to be able to run it fully on-premises.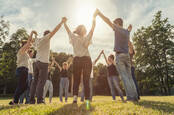 DataStax releases K8ssandra, the Kubernetes peace offering to the open-source community
READ MORE
The problem is: AIops was supposed to learn from the experiences of a range of customers. "Part of what makes it feasible from a machine learning standpoint, is that we're able to go and observe and use many different patterns as mechanisms of training," Anuff said.
DataStax, which supports the Apache Cassandra database and provides commercial products related to it, would restart the beta programme later this year "probably in the summer timeframe," he said.
Vector was headed up by Aaron Morton, who goes by the title "office of the field CTO" at DataStax, and was co-founder and CEO of The Last Pickle, a consultancy DataStax bought in March 2020.
Anuff said The Last Pickle team had been "blended" with the DataStax group and continue to work on different projects.
DataStax recently made efforts to court developers with its support for GraphQL and cloud container enthusiasts with its distribution designed specifically for Kubernetes. ®