IT contractor caught charging Uncle Sam expert rates for newbies, agrees to pay back $6m in settlement
Triple-I worked on Homeland Security and ICE systems
An IT contractor has agreed to pay back $6m to the US federal government for charging expert IT rates while sending newbies.
Information Innovators Inc, also known as Triple-I and formerly Creative Computing Solutions Inc (CCSi) will cough up the cash after overbilling the Department of Homeland Security and its Immigration and Customs Enforcement (ICE) agency.
The settlement [PDF] will mean an end to various legal actions lodged against the company and, as ever, the deal comes with no admitting of wrongdoing. The investigation will just be put down as allegations that just happened to elicit a multi-million-dollar settlement.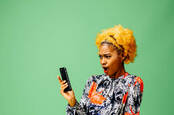 O2 UK overcharged exiting customers by £40.7m over 7+ years: Ofcom slams senior managers, fines it £10.5m
READ MORE
Most of the work in question concerned the monster Enterprise Acquisition Gateway for Leading Edge Solutions Contract (EAGLE) run by Homeland Security to support and build out its IT infrastructure: everything from operations and maintenance to testing, validation, management support and so on. The overall contract was worth billions and CCSi won contracts worth $168m. It also won two other government IT contracts, which are now under scrutiny.
The Department of Justice said Triple-I (which acquired CCSi in 2015) "knowingly overbilling the US Department of Homeland Security (DHS) for work performed by CCSi employees who lacked required job qualifications" and as such violated the False Claims Act.
The government has been unwilling to get into any further details over exactly what the work entailed, what qualifications Triple-I claimed its contractors had but didn't, or how the government began to suspect it was being duped.
Under-qualified
"The settlement resolves allegations that, from October 2007 to April 2014, CCSi knowingly submitted claims for payment to DHS for work performed by CCSi employees who lacked required job qualifications. CCSi allegedly violated the terms of the EAGLE Contract by using under-qualified personnel who were billed to DHS at higher rates reserved for more qualified employees."
It is, of course, completely unheard of for an IT consultancy company to bump up its prices and bill for work that junior staff have done at senior staff rates. In fact, the most surprising aspect of the whole thing is that the company was seemingly caught at it or pulled up on it.
"Contractors that knowingly overcharge the government will be held accountable," said acting attorney general Brian Boynton of the Justice Department's Civil Division in a canned quote which sounds more aspirational than realistic.
"Defense contractors are required to bill for costs actually incurred, and to be truthful in the claims they submit to federal agencies," said acting US attorney Jonathan Lenzner for the District of Maryland in a more realistic assessment of the situation.
"Let's make sure we're a bit more careful with our billing and make sure we have the senior guys check on the work more often," said every Beltway IT consultancy on hearing news of the settlement.
Triple-I will have 90 days to pay back the money. ®