Microsoft staffers restive as annual employee poll lands – without questions about compensation
'We are only insanely paid vs ludicrously paid at Google or Netflix'
If you need to talk to someone at Microsoft in a hurry over the next day or three, they may be a little slow to reply as the Windows giant has rolled out its annual internal poll for employees.
Known within Microsoft as "MSPoll", the survey asks Redmondians to share their views on what it is like to work for the company, how it could be improved, and the usual HR stuff. As with many such corporate polls, it is widely felt it does not bring about change.
In 2018, an analysis of the MSpoll leaked to CNBC, and it revealed an internal belief that Microsoft's pay packets aren't matching those offered at rival mega-corps. Comments on job boards seen by The Register suggest Microsoft staff feel they don't have an obvious outlet at work or otherwise to discuss their dissatisfaction over compensation.
The Register understands that this year's effort omits questions about Microsoft salaries, which reinforces feelings the poll may be a futile exercise.
That causes resentment as roles go unfilled due to relatively low-balled salaries putting off applicants, teams are strained, and some staffers wonder why they bother.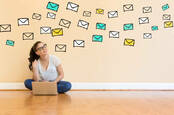 Microsoft staff giggle beneath the weight of a 52,000-person Reply-All email storm
READ MORE
Or as a Microsoftie of our acquaintance put it: "We are only insanely paid versus ludicrously paid at Google or Netflix."
Microsoft staff, especially in the USA, know that keen competition for tech talent has driven pay to extraordinary levels in the industry. Even recent graduates expect six-figure salaries right off the bat, and in some cases need them because not only do they have eye-watering college bills to pay off, their senior colleagues' pay packets are so fat, they've driven the cost of living sky-high in tech-centric spots around Seattle and San Francisco.
The Register's Micro-moles suggested the compensation questions were omitted because Microsoft HR knows feedback won't be kind.
Nor is response to the arrival of MSpoll, which appears to be considered a burdensome chore by some Redmondians.
Here's a tweet from one staffer.
February 22, 2021
The first of this pair of tweets comes from Jeffrey Snover, the inventor of PowerShell and a key figure behind Windows Server and Azure. The second is a not-atypical response to MSPoll arriving.
I used to make funny MSPOLL memes to encourage my teammates to participate.

For some reason my managers asked me to "find other ways to encourage participation". 😂🤷‍♂‍ pic.twitter.com/rJkangKAoh

— Ælectric Cyberfarmer (@rhensing) February 23, 2021
Plenty of other social chat about MSpoll points out that Microsoft seems to send an awful lot of email reminding staff to complete MSpoll, even after they complete MSpoll... ®
After I fill out MSPoll but still get the notifications to fill out MSPoll pic.twitter.com/C1h9i0mE3m

— Phil Swim 🏴‍☠️ (@synch_or_swim) February 22, 2021