This article is more than 1 year old
Nominet sets the date for extraordinary meeting where members could fire CEO
Showdown over future of the .uk operator set for late March, shenanigans already alleged
The .uk registry operator Nominet has opened voting on an extraordinary measure that would see its CEO fired and non-elected members booted off its board.
"We will be a holding a virtual Extraordinary General Meeting (EGM) at 15:00hrs (GMT) on Monday, 22 March 2021 to vote on a proposed resolution to remove five members of the Nominet Board, including the Chair and the entire executive leadership team," read a message sent from the not-for-profit organisation's chairman Mark Wood to all members on Monday.
That is where Wood's effort at objectivity ends however. "Approval of this resolution would plunge the organisation into the unknown," he continues.
"We would lose our most experienced leaders. The instability will damage our ability to retain or attract the highly-skilled staff we need to run the service our members rely on. There is a real risk that Government stakeholders will question whether Nominet's governance model is fit for purpose: placing our independence, and that of .UK, at risk."
It goes on: "The resolution is destructive, and if passed, creates nothing but uncertainty. No credible alternative plan has been put forward."
Unsurprisingly, PublicBenefit.uk – the grassroots campaign to replace the board that has forced Nominet's hand by gathering enough member signatures for an EGM – is not happy with how Nominet is framing the issue.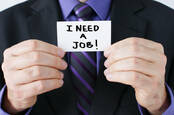 Faced with the sack, Nominet CEO half-apologizes for taking the 'wrong tone,' asks angry members to hear him out
READ MORE
The team notes that Nominet doesn't mention its campaign or any of the five reasons it gave for why it called the vote, including a 65 per cent reduction in money Nominet has given to charitable causes while boosting executive pay by 70 per cent over the same timeframe. It also highlights how Nominet has ignored member input for years and repeatedly silenced critics who have pointed to the organisation's failed efforts to enter commercial markets using members' money.
"You've probably just received an entirely one-sided email from CES about the EGM which contains false/misleading commentary from Mark Wood et al," the campaign's own email in response reads.
"Contrary to what the Board is saying, this doesn't plunge Nominet into the 'unknown' nor is it 'destructive' - it positively moves the organisation towards the light." Nominet's claim that "no credible alternative plan has been put forward" is attacked as "complete BS."
Resolved: to remove the resolution
PublicBenefit.uk's initial EGM demand listed two resolutions: one that would remove the five non-elected board members, and a second that would introduce two high-profile caretaker directors to take over.
The Nominet board decided that the second resolution was "not valid" claiming that members are only allowed to select four directors under its articles of association and as a result refused to put the second resolution forward. It then argued the first resolution would destabilise the organisation while making no mention of the second proposed resolution in its message.
PublicBenefit.uk doesn't agree with that analysis, and says it has legal advice that the second resolution is perfectly valid. However, in an email last week in response to the board's refusal to put the second resolution to a vote, the campaign said it has decided not to withdraw its overall EGM demand, and to keep pushing ahead with the first resolution.
"To challenge the removal of the second resolution would require us to withdraw the EGM notice and take Nominet to court," it informed supporters. "This could cost us momentum and I'm sure they'd love to tie us up in court for months while they attempt to regroup."
This ongoing brinkmanship, and half-apologies from Nominet, makes the end result much less certain than it was a week ago when high levels of member support made it a virtual certainty that Nominet's management would lose both votes.
For its part, Nominet is aggressively portraying the vote as reckless, with members reporting repeat phone calls from the registry's staff having heard nothing from the organisation since the last time the board was challenged in elections several years ago.
Making the most of its ability to control the process through which members vote, Nominet has also embedded a video from Wood at the top of the EGM voting page in which he makes the same dire warnings about Nominet being "plunged into the unknown," and the vote "seeking to destroy" the organisation.
Vote for me
And just for good measure, Nominet has inserted a question at the top of the voting portal allowing members to select a proxy for the EGM with the chair selected by default, prompting some members to ask what would the result be if they selected the chair as a proxy and then expressly instructed him to vote to fire himself.
Meanwhile, PublicBenefit.uk is urging its supporters to go through with the vote to dump the CEO, chair and three other board members. It argues that the remaining six board members could then immediately convene a meeting and appoint to the two proposed caretaker directors – ex-BBC chairman Sir Michael Lyons and internet infrastructure veteran Axel Pawlik – "in accordance with the members' wishes."
That approach is also fraught with uncertainty. For one, a number of the remaining six board members are thought to be loyal to the current leadership team and so may refuse to appoint the caretaker directors, even if they are unlikely to attempt to reappoint the existing board given the result of a member vote. The remaining board members could also argue that without a member vote, there is insufficient proof that members want to appoint Lyons and Pawlik and that they should run their own process to find a new chair and CEO.
But given the high public level of support for the campaign, those board members would almost certainly face calls for their own resignation if they attempted to subvert clear member intent. The PublicBenefit.uk campaign currently boasts 305 members in support, representing 18 per cent of total member support – a high level of backing given that Nominet elections rarely attract more than a nine per cent turnout.
Nominet's leadership is hoping that a series of reform measures it has outlined, including a freeze in director pay and .uk domain prices for two years, doubling the amount of money it gives to public benefit causes, investing more in the .uk registry, launching a new effort to communicate with members, and providing more information about its offshoot commercial enterprises, will be sufficient to swing enough members away from voting to fire them.
Critics point out, however, that those proposed reforms were only offered after it became clear that the current board had lost the vote, that the CEO and chair had repeatedly rejected similar proposals in the past, and that the claimed reforms would take place within the exact same unaccountable structure that led to the EGM being proposed in the first place. ®